The new municipal swimming pool in Ostend is suitable for swimming- and water polo competitions on a national and international level.
Our multifunctional scoreboard- and time registration system is unmissable in this swimming pool.
Via the LED-display, the fans, visitors, and athletes can perfectly follow the ultimate sport experience, from beginning to end. During bathing hours, the screen can be used to show information, or just to animate the visitors.
Multifunctional scoreboard- and narrowcasting system
The new swimming pool consists of a 50-meter competition pool, suitable for swim- and water polo competitions on national and international level. By this kind of an establishment belongs a contemporary multifunctional scoreboard system. The system consists of a LED-display (4m x 3m), 4 digital shot clocks, and the software to control the display. The system is equipped with all desired possibilities and functionalities for water polo and swimming competitions. For example, there was a connection made with Quatumtimer swimming competitions system for the judging of the competition and the official registration of swimming times, like these are applied all over the world. Therefore, the system fits perfectly by the objectives of the swimming pool.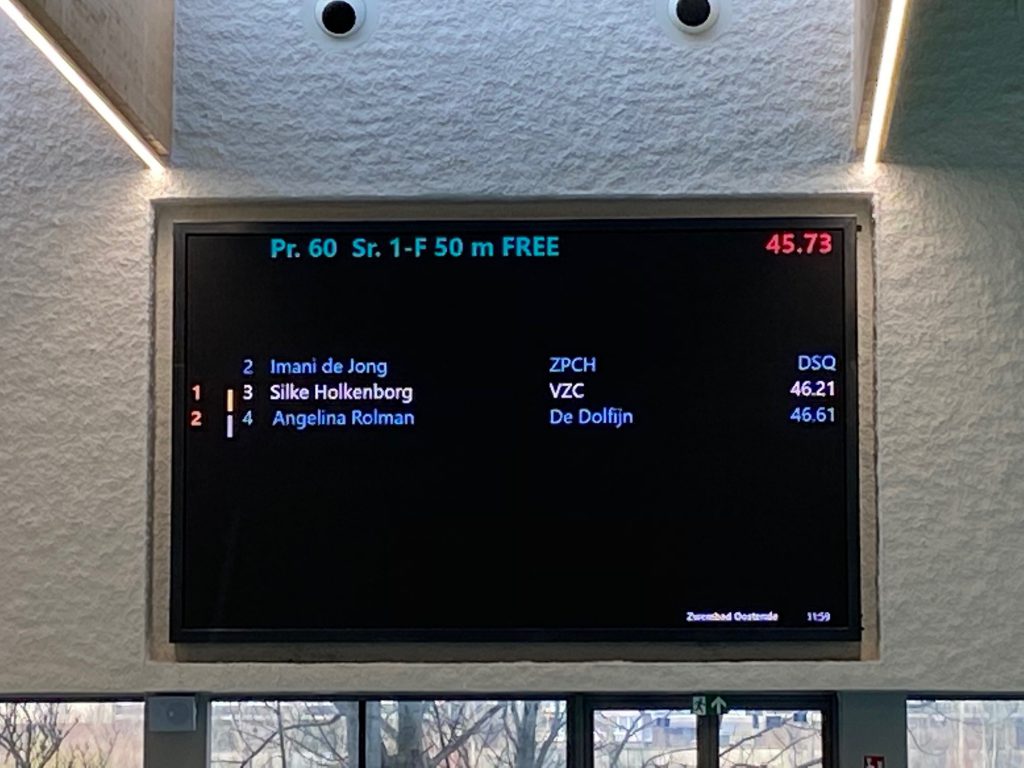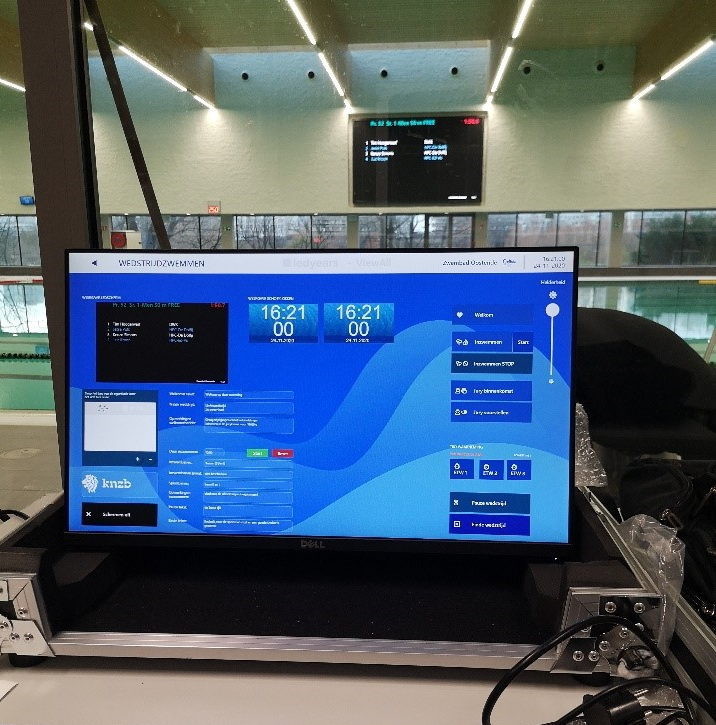 For their ease, they use the scoreboard software from Q-lite. By doing that, scores, videos, and pictures can be showed. But also, logos, competition set up, time registration, and (live) camera footage belong to the options.
The installation of the LED-display was a challenge. The LED-display could not fit through the entrance in one piece, and it was hard to turn on the small platforms in the corners of the bath. Eventually we succeeded to stack two long parts of 4 meters on position and to connect them and hang them on the wall.
The costumer was, during our recent held user instructions, very satisfied with the instructions and the result. And they are going to practice the use of the system before the big opening in February 2021.
Meer info over dit project?
Contacteer onze adviseur: