Make the perfect impression
The Digital Sidewalk Sign is the ideal medium to communicate with passersby in a dynamic and flexible way. Guide, inspire and activate with the right message.
In collaboration with
The next generation of portable signs
Customer-oriented and time-based communication with passersby? Then the Digital Sidewalk Sign is the ideal solution. Show offers and other information to passersby in an indoor and outdoor setting. Your content will be available in the right place and time of the day.
Fully autonomous for a whole day
Easy to move, both outside and inside
World-wide management with Q-Cloud
Content easily adaptable
Available in LED or LCD
Readable under all weather conditions
Automatic light intensity
European manufacture in accordance with CE, EMC and VLAREM
Convinced by the advantages?
Lease also possible.
What can we do for you?
Good advice and a custom made solution for your specific wishes
Guidance in permit application
Visit our Visual Experience Center to take a look at your display of choice
Installation and mounting according to the possibilities on your location
Q-lite employees can provide installation and software training
Free helpdesk for all your questions about your display and software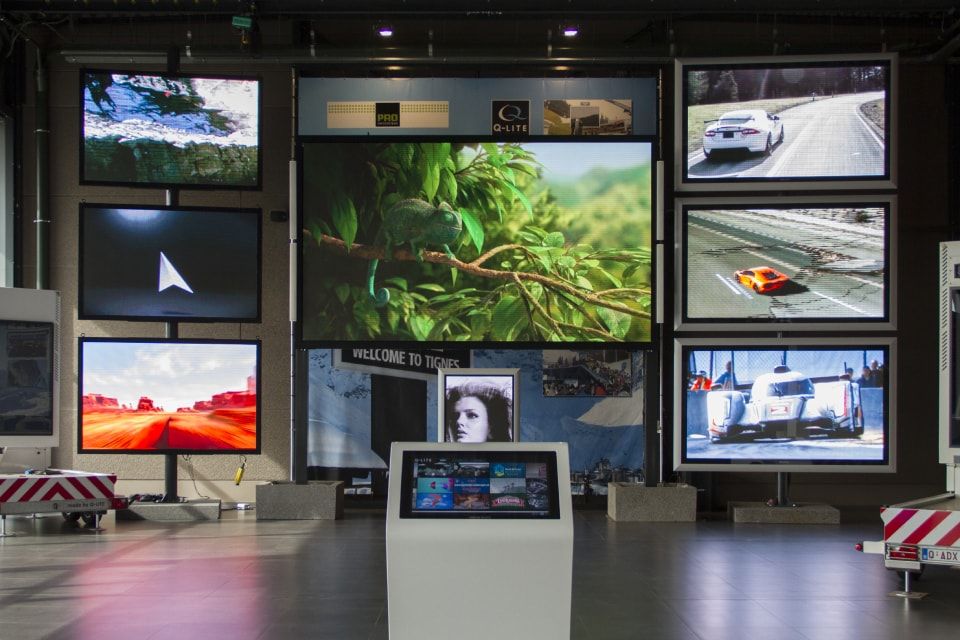 Visit our Visual Experience Center
Our visual experience center offers you the unique possibility to compare the differences in pitch, resolution and appearance of LED displays. One visit tells you more than a 1000 words. Interested? Please enter your contact details in the following page and we will contact you to arrange an appointment.