Transport information point
Display with real-time travel information
Showing the same public transport information in the lobby at the office or at another location in the public space as at the stop around the corner, is that possible? Yes, of course! With our transport information point, you can see at a glance at what time the next bus, train, tram, metro or ferry leaves at the stop(s) nearby.
Dynamic travel information
A transport information point displays real-time travel information from public transport. The information displayed is customized based on your location.
The information on the display is real-time. In fact, the information is synchronised every second with the latest information from the carriers. If a bus is delayed, this is immediately visible on the screen.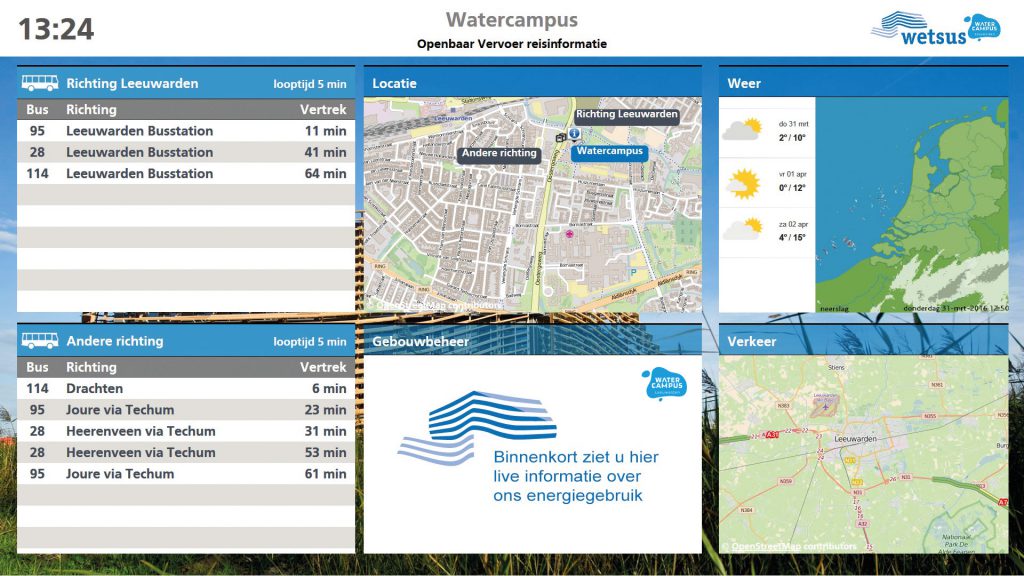 The extensive database makes it possible to display information of all public transport options, stops and stations. When configuring, we determine, in consultation with you, which transport options are available in your area and relevant to you. Besides travel times, you can also display a welcome text, rainfall radar or a geographical map.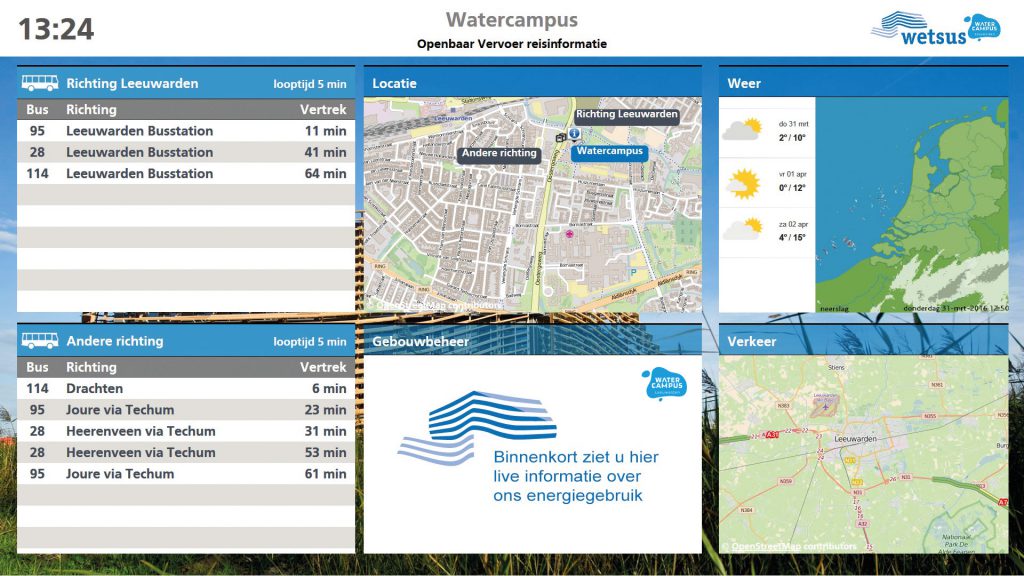 Q-lite offers several options for purchasing a transport information point. From a complete package (LCD screen, PC and web page) to just a web page.
BREEAM is an assessment method to determine the sustainability performance of existing or new buildings. By showing real-time public transport information to your visitors, customers and staff, you can earn points towards your BREEAM certification (TRA 7).
With a transport information point from Q-lite, this is easy to achieve. For a fixed monthly fee, you are guaranteed real-time information and a perfectly functioning system.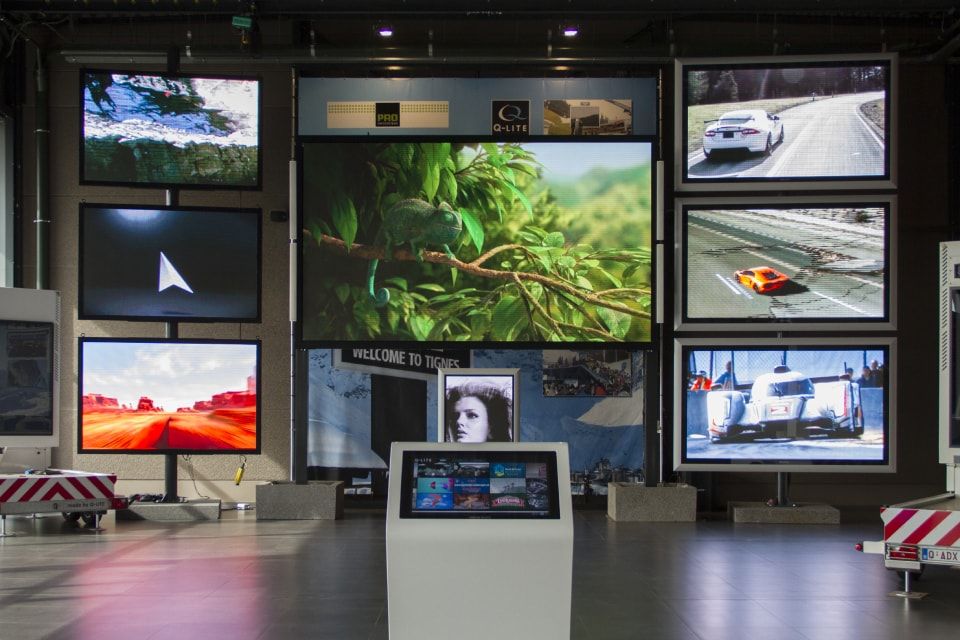 Visit our Visual Experience Center
Curious? Visit our unique experience center and factory and be inspired by our solutions!