During your car rides you have probably seen: large LED advertising poles at the side of the roads.
These LED displays give advertisers the opportunity to communicate with millions of passers-by in a flexible and dynamic way. Exploiters can show different ads on one display or add new advertisers with just one click. This without needing to make huge costs for changing the banners or posters. It's an additional advantage for exploiters to not only sell advertisments based on location (number of passers-by) but also based on the time of publication (prime time). This way they can generate more revenue.
Benefits
Display different ads or advertisers on the same surface
Quickly add new ads with just one click
Sell ads based on time of publication: "prime time advertising"
All sizes are possible
Mounting on a new or existing pole is possible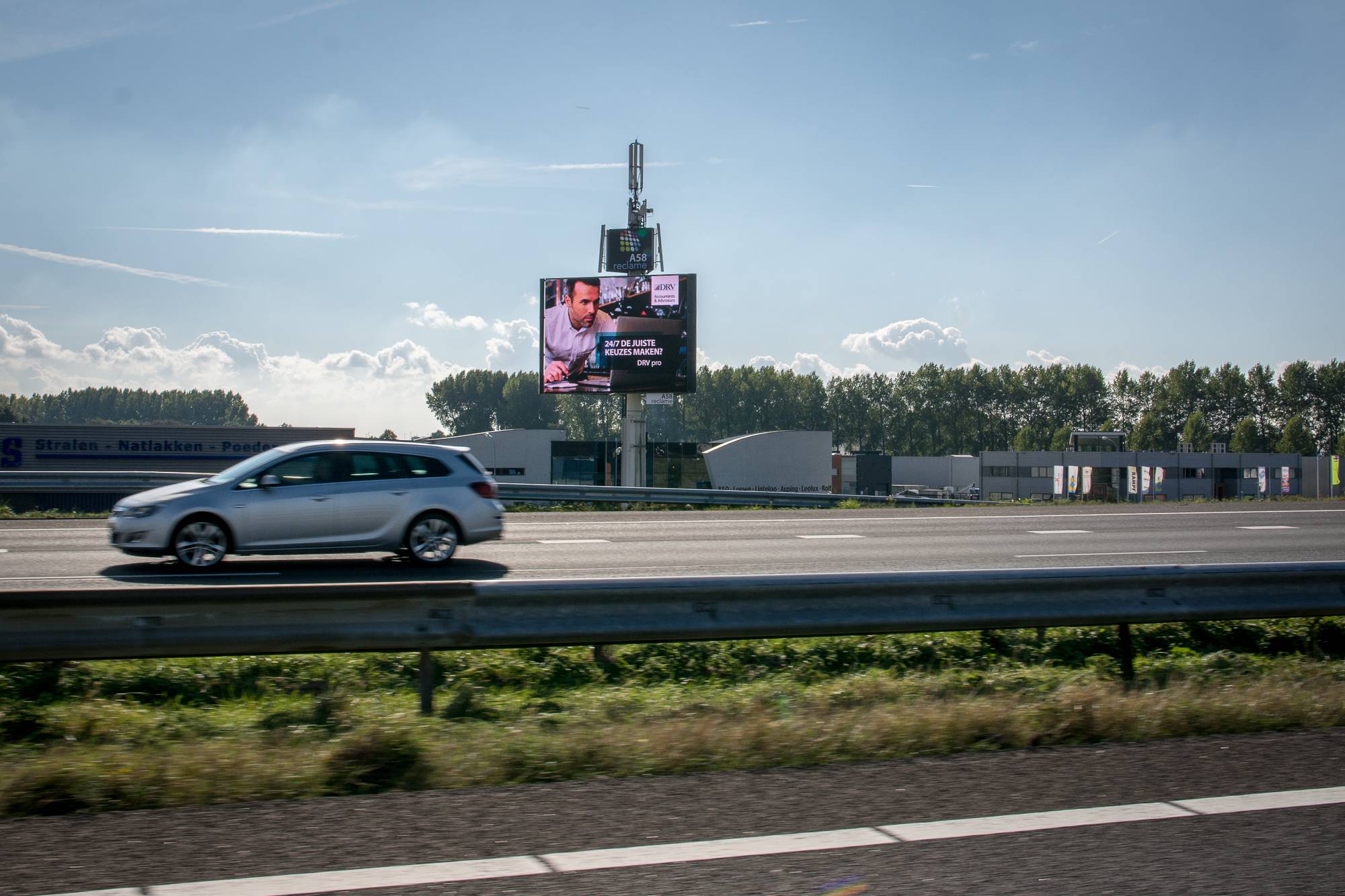 Perfectly readable from every angle, under all weather conditions
Easy-to-use software
Dimmer: automatic brightness control based on ambient light and content
European product in accordance with CE-, EMC- en VLAREM
Infinite possibilities with outdoor LED displays
A LED advertising pole gives you the opportunity to handle ads and advertisers in a dynamic and flexibel manner. A LED display gives you more possibilities compared to the more traditional banners and posters. It allows you to show different advertisers on the same surface, quickly add new ads, and even subdivide ads based on times of publication, to make it possible for your customers to choose a specific time of day or week to show the ad.
How can we help you further?
Good advice and a custom made solution for your specific wishes
Complete expertise in terms of permit, construction, execution and maintenance of the LED display
Visit our Visual Experience Center to take a look at your display of choice
Q-lite employees can provide installation and software training
Free helpdesk for all your questions about your display and software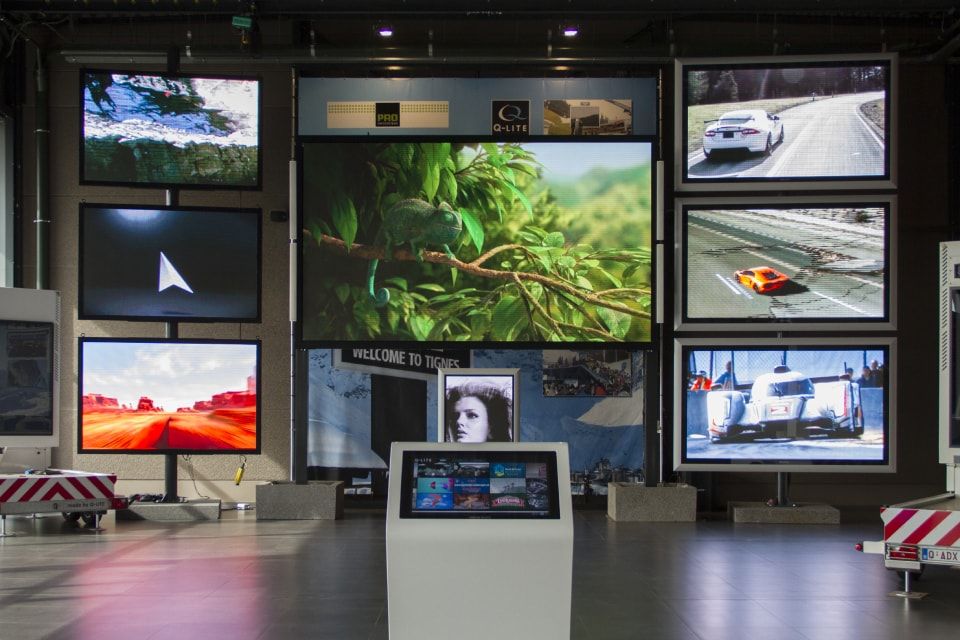 Visit our Visual Experience Center
Curious? Visit our unique experience center and factory and be inspired by our solutions!