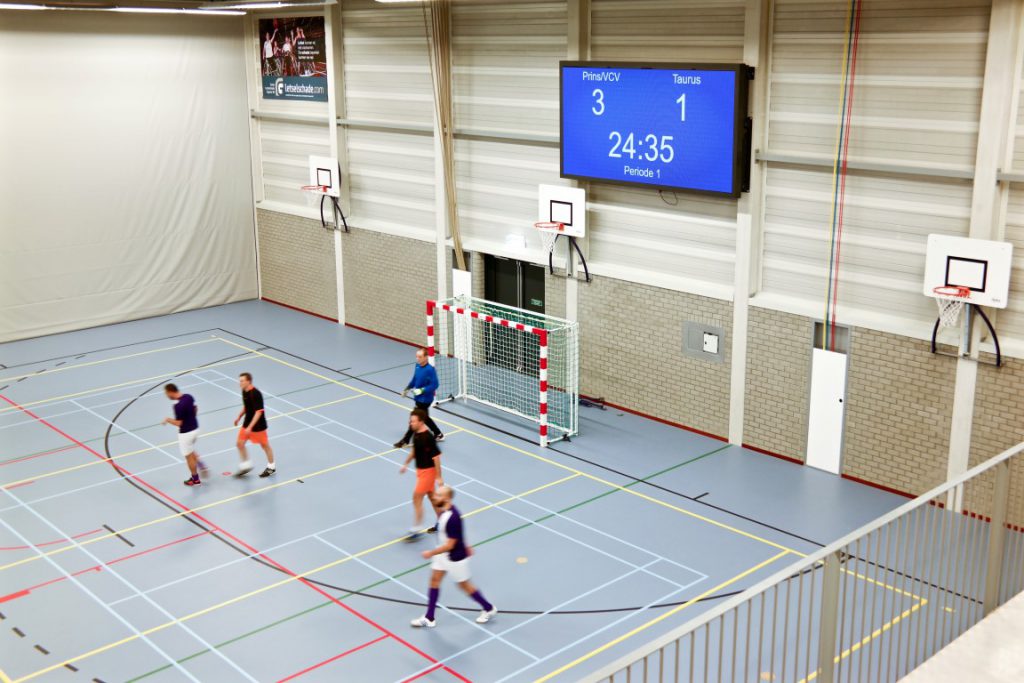 Multifunctional scoreboards
Are you looking for a multifunctional scoreboard system for your sports hall to inform and animate fans, spectators and players? And do you also want the scoreboard system to contribute to the ultimate sports experience during sports matches and events?
Q-lite offers you this system. Through a unique combination of hardware and software, the scoreboard system offers unprecedented possibilities. The display of scores, live camera images, intermediate positions, goalkeepers, but also live feeds such as news and traffic are standard integrated in the system.
The score and timekeeping for the following sports are available as standard: (beach) volleyball, korfball, soccer, handball, basketball and hockey. Of course our systems meet the latest requirements of the national and global sports federations such as the FIBA, KBVB, KNKV, KNHB, KNVB, etc.
With the control panel you can control multiple screens. In addition to LED screens in the sports hall, you can also manage and control the screens at the entrance, the reception or in the canteen.
Meest moderne en geavanceerde systeem

Ons scorebordsysteem is het meest moderne en geavanceerde systeem op de markt. Het systeem bestaat in de basis uit een combinatie van één of meerdere full colour scoreborden en/of TFT-schermen, gecombineerd met een Content Management Systeem voor de aansturing. Aanvullend kan het systeem op maat worden uitgebreid met schotklokken, camerasystemen, jurytablets, externe koppelingen, etc.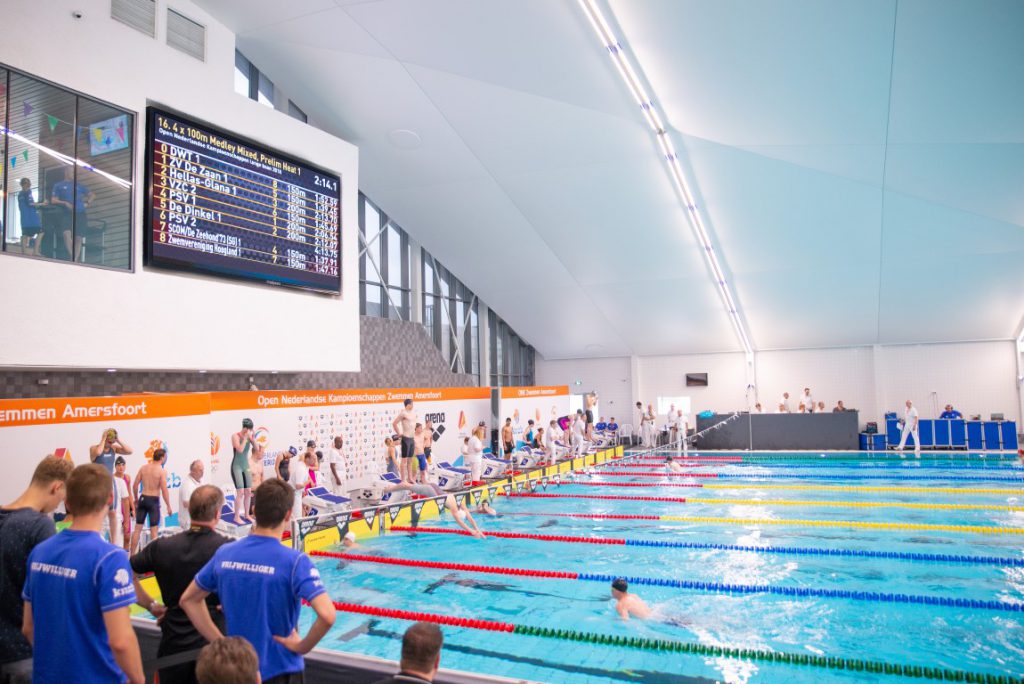 More info or a tailor-made solution?
Our colleagues will be happy to help you. You can also come to us for professional installation of your scoreboards!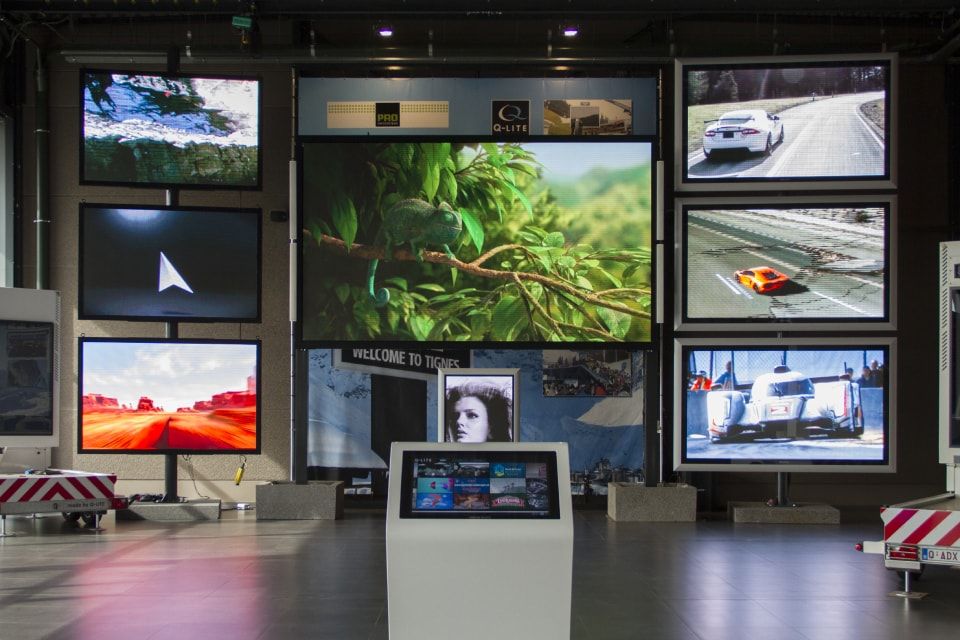 Visit our Visual Experience Center
Curious? Visit our unique experience center and factory and be inspired by our solutions!