Innovative mobile traffic information system
The TACTIC is a mobile traffic information system. It consists of a Dynamic Route Information Panel (DRIP) and a roof set with all the necessary optical signalling. Thanks to this combination, the TACTIC is equipped with all the functionalities desired on a traffic assistance vehicle.
The TACTIC is a development of TTI partners and Q-lite. Q-lite is responsible for the development, production and maintenance of the Dynamic Route Information Panels. Rauwers Europe is the exclusive distributor for the Belgian market.
Want to know more about the TACTIC?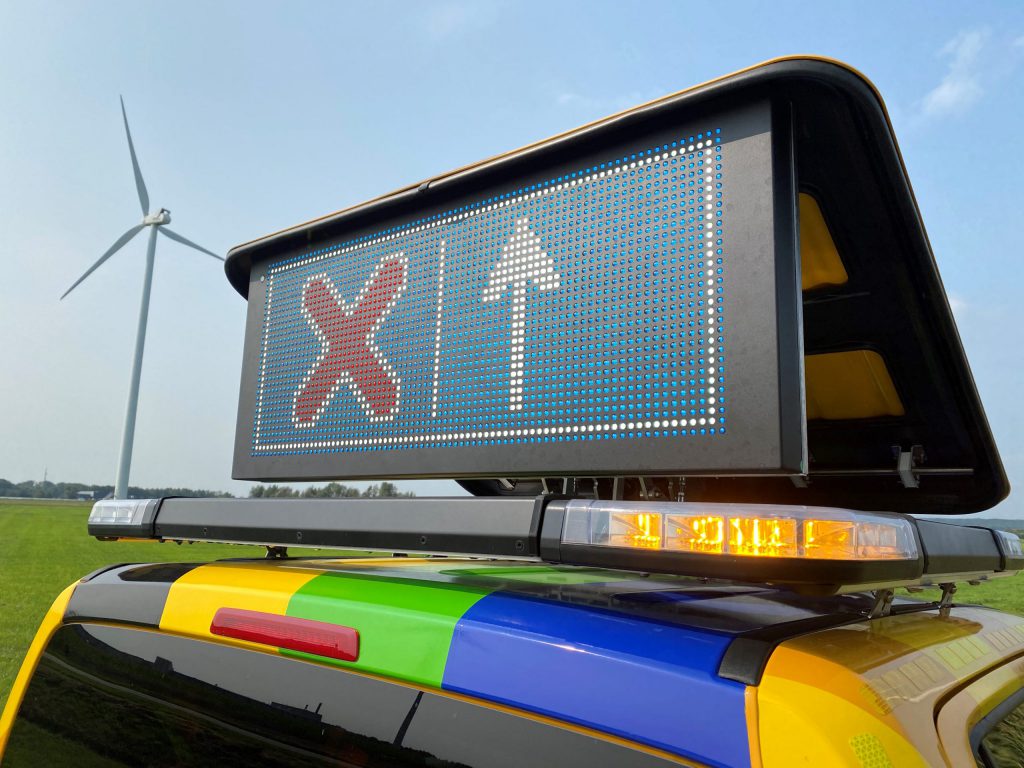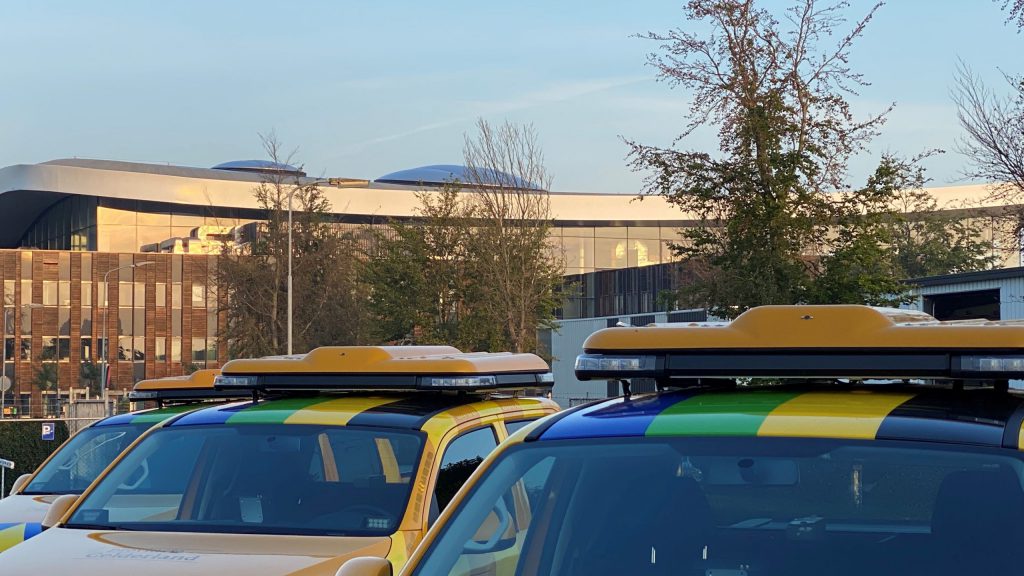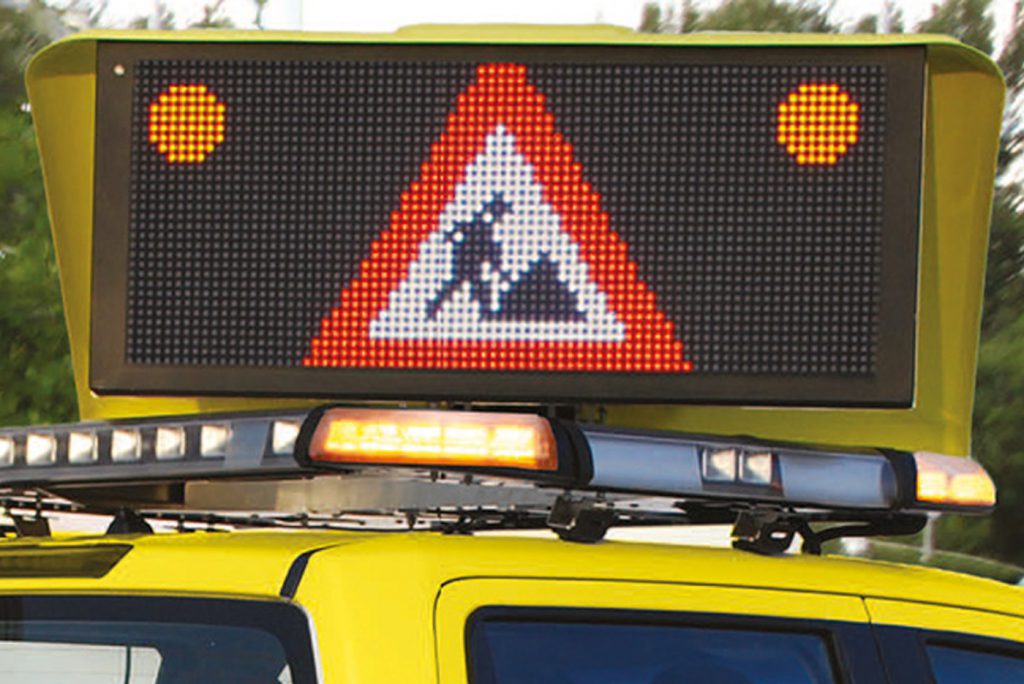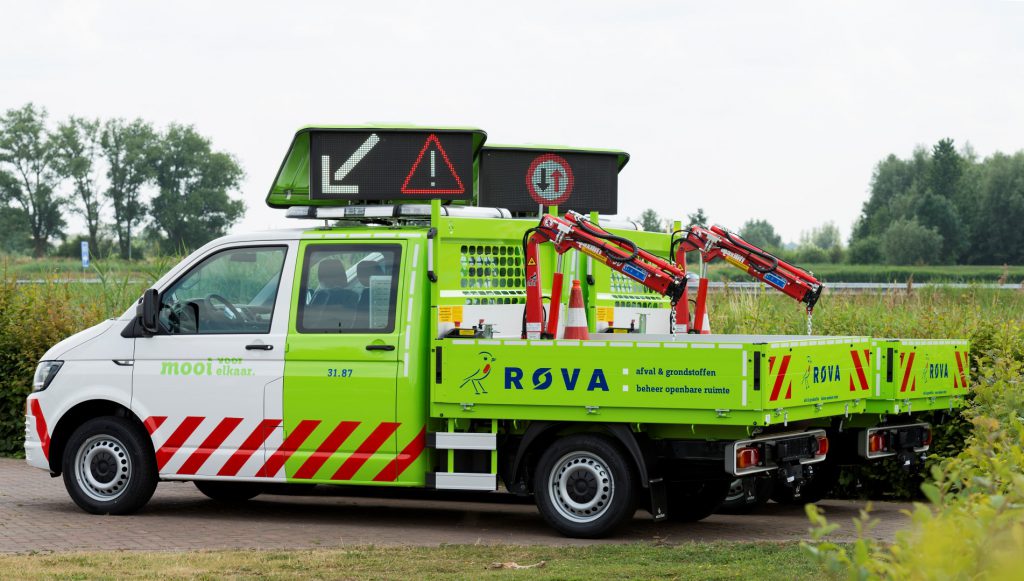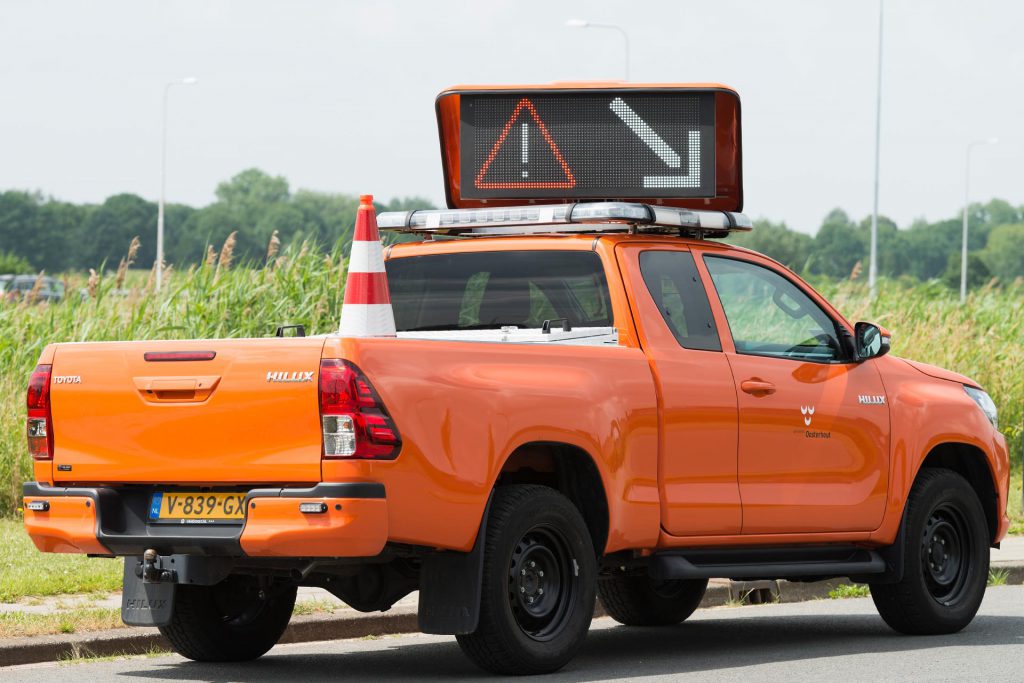 The TACTIC's information panel has a number of specific and unique features:
32 x 80 pixels
12 mm pixel pitch
Full-colour display
More than 100,000 hours
Very low energy consumption
Naturally, the DRIPs are certified based on the European NEN-EN12966
But the TACTIC is more than just a DRIP. A unique option is to expand the system with an intelligent controller. With this, the entire display system is diagnosed and continuously monitored via a remote connection. With this approach potential issues are quickly identified and resolved before it can lead to system failure. The result is optimum display system availability.
The design of the TACTIC makes the DRIP applicable to any type of vehicle. Whether you want to put the TACTIC on a passenger car, van or pick-up, it is all possible.
Door de positionering van de TACTIC op het dak in combinatie met de 45 graden draaibaarheid naar zowel links als rechts is de DRIP uitstekend zichtbaar. This ensures that the information on the display is always easy to read for passing traffic. Even if the traffic assistance vehicle is put in a fend-off (=slanted) position for the safety of the user.
The TACTIC can be controlled wirelessly via a secure app on a smartphone or tablet. Of course, it is also possible to control the TACTIC via the control buttons in the vehicle. In the control system, there is a choice of pre-programmed symbols. This makes it possible to quickly switch between images and scenarios.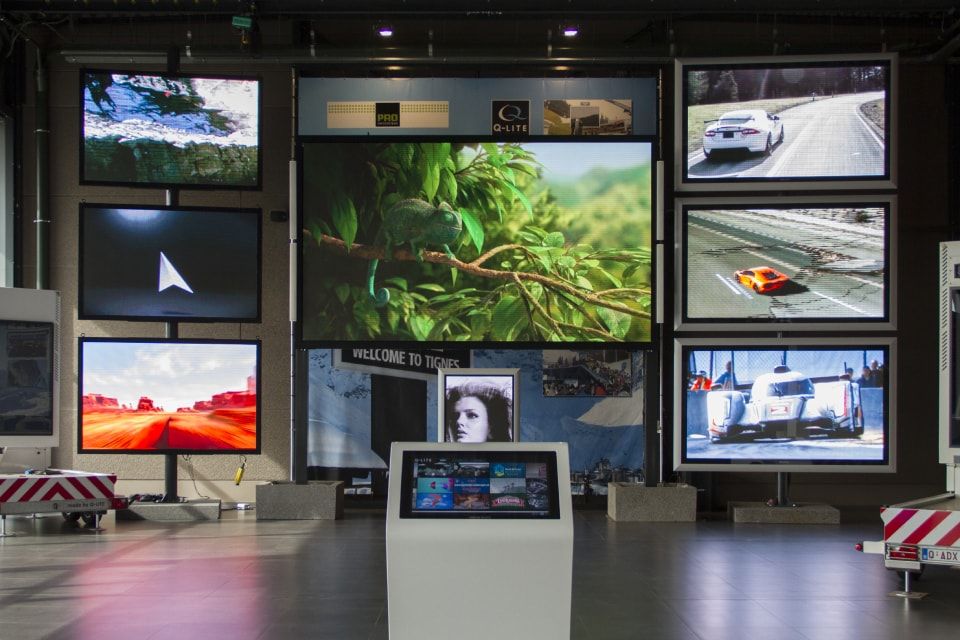 Visit our Visual Experience Center
Curious? Visit our unique experience center and factory and be inspired by our solutions!