Last Sunday, 500 people in the Noorderkempen received a free coffee cake from Q-lite at their local bakery. On December 19, another 1250 pastries will be distributed at 5 warm bakers to highlight the various vacancies at Q-lite under the slogan 'Will you come and work for us?'.
Q-lite is looking for personnel
The coffee cakes were offered to put the numerous vacancies in the spotlight in a playful way, because love goes through the stomach after all. We have grown strongly in recent years and want to expand even further in the coming years. Many departments need reinforcements to make this possible. You certainly don't have to drive to Antwerp or Eindhoven for a good job.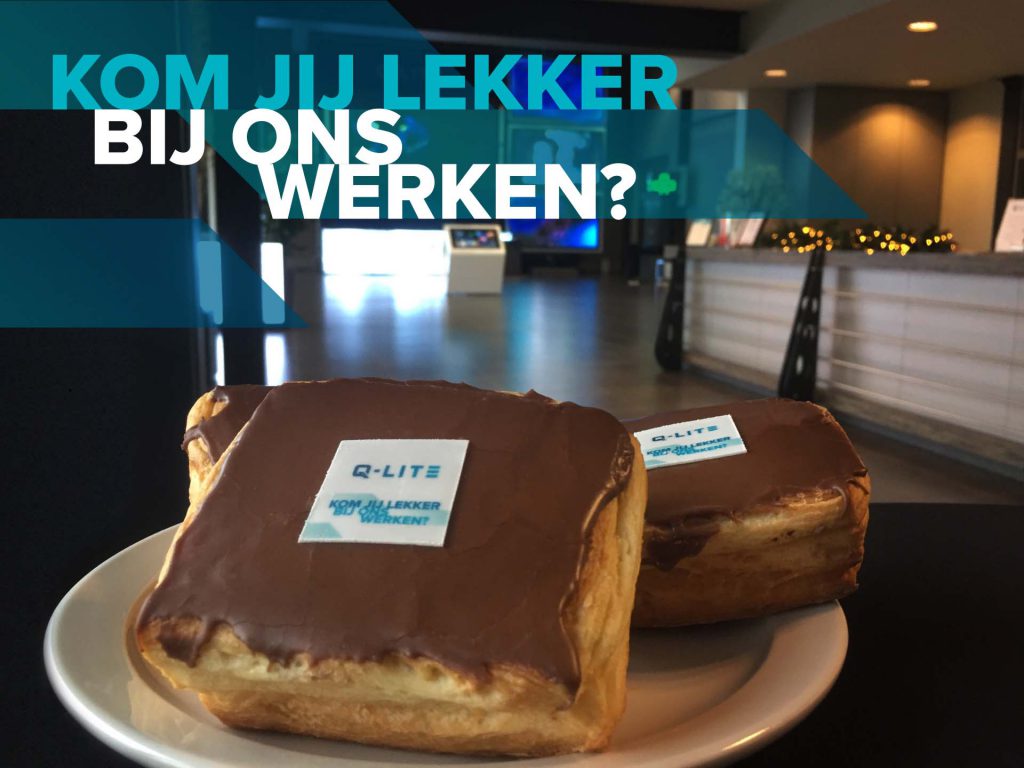 Why a coffee cake promotion?
In the Kempen, many families have breakfast or lunch together on Sunday. We are looking for very diverse profiles: from starters to experienced profiles, with and without a diploma. So in every family you have different potential candidates.
Discover the open vacancies below:
Production employees (with and without experience)
Technical buyer
All-round marketer
Administrative Assistant (HSE)
R&D Full Stack Developer
Internal sales (in French)
Account manager (East/West Flanders)
Interns and holiday employees
Working in Belgium or the Netherlands?
The national border runs through the Q-lite factory. This makes it possible to work for the Belgian or Dutch BV.
Who are the participating bakeries?
Last Sunday, coffee cakes were distributed at Bakkerij Adams and one of the branches of Bakkerij Dillen. The first 250 customers received a free coffee cake. The promotion will be repeated at 5 other bakeries next weekend.
Bakery Adams (Baarle-Hertog – 12 December)
Bakery Vromans (Baarle-Nassau – December 18)
Bakery Dillen (Weelde and Ravels – 12 and 19 December)
Bakery Vermeersch Vandepoel (Merksplas – December 19)
Bakery van Kuijk (Minderhout – December 19)
Bakery Aernouts (Poppel – December 19)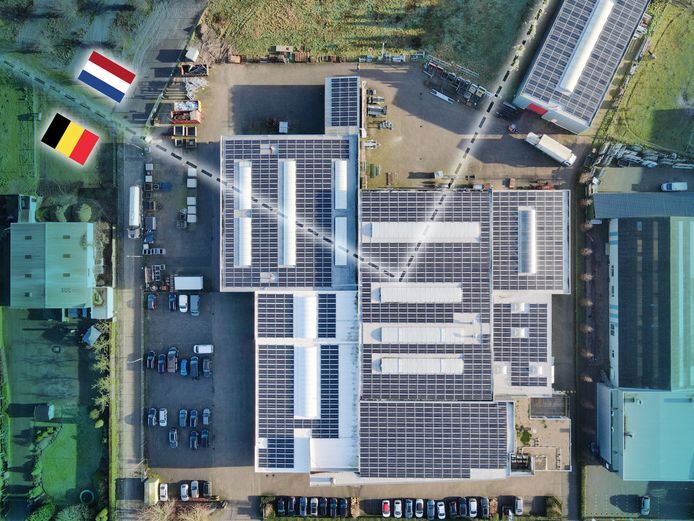 Q-lite is a specialist in the design, production and maintenance of digital displays and the associated software. This ranges from a pharmacist's cross, the zone-30 traffic signs that slow you down to the digital scoreboard of your favorite football team, transparent LED screens and parking guidance systems (Turnhout, Antwerp, Kortrijk,…).
Q-lite has 4 branches in the Benelux where 110 people work. The head office with 65 employees is located in Baarle-Hertog/-Nassau.