A standard indoor LED display, installed behind a window, takes away a lot of light. With a transparant LED display, your windows can tell your story without the loss of light incidence. It's like magic! Curious about all the benefits of this unique solution? Discover them here!
Transparent displays allow up to 80% light transmission. Standard LED displays consist of closed cabinets and LED tiles.
Transparent displays are made up of LED strips, with the light being able to shine through. So you look straight through it!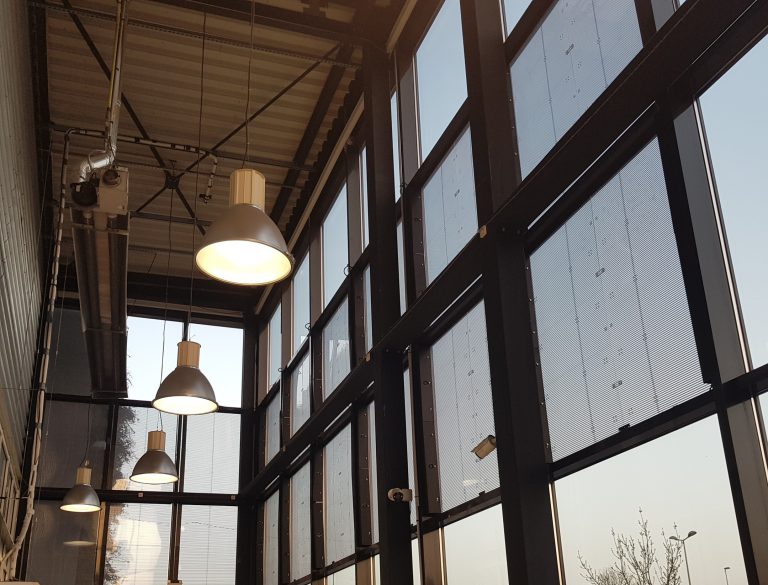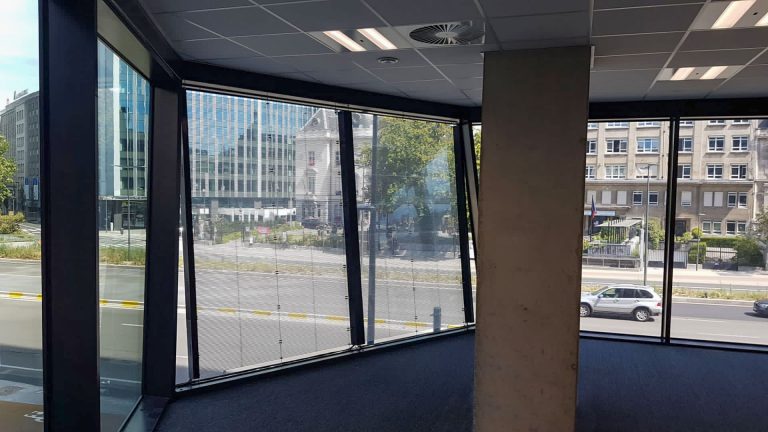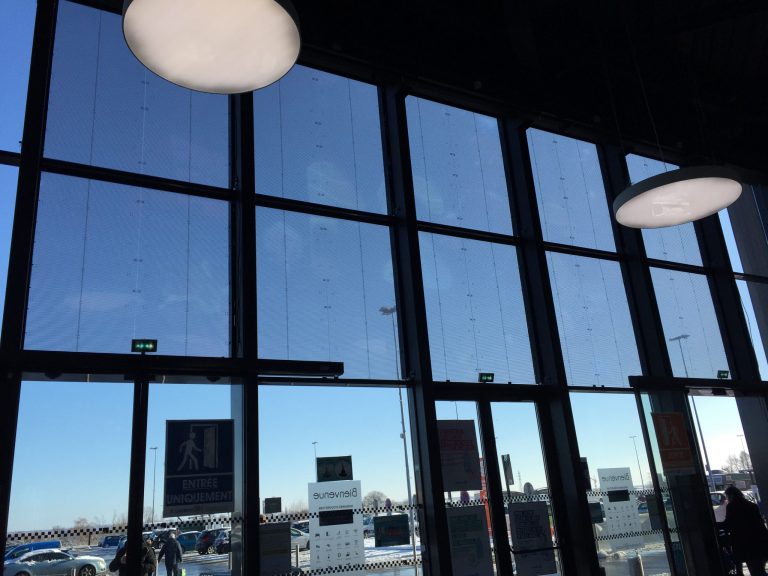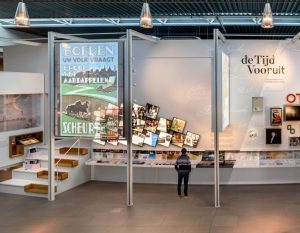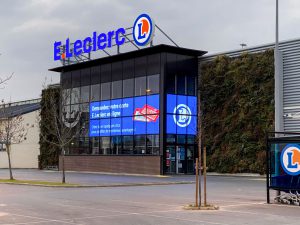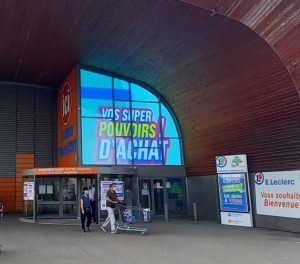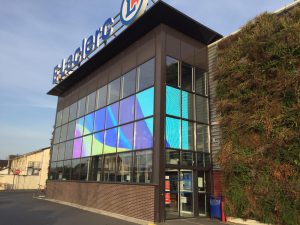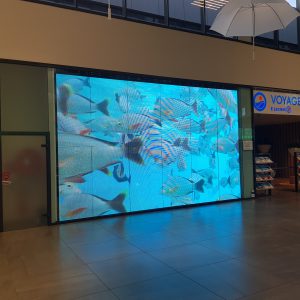 Because the LEDs are milled into the strips, you see almost no lines and the weight of the display lightens. Our transparent display weighs less than a standard LED display.
t's a great advantage when installing such a LED screen. It also makes structural changes to your premises almost unnecessary. The ideal solution for retail properties, glass buildings, shop windows and even indoor windows.
Noise-reducing
Tailored to the centimetre,
in any shape or size to suit the frame
The frame is finished in the RAL colour of the window frame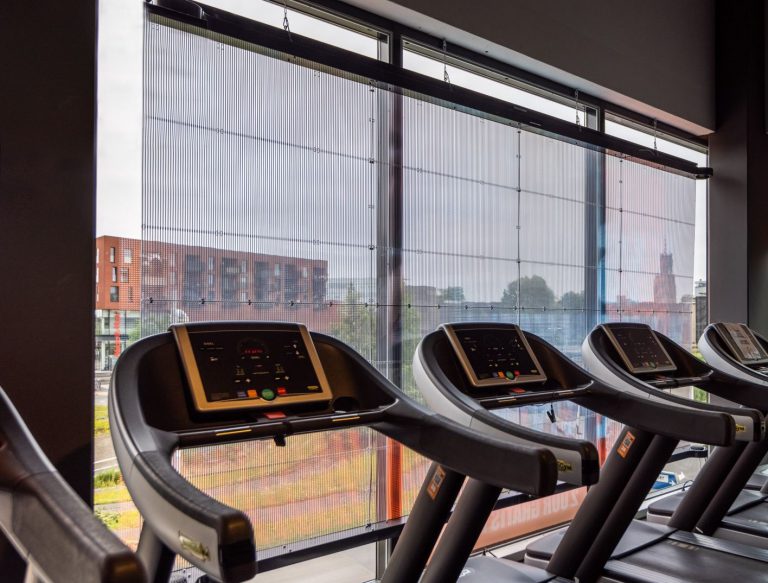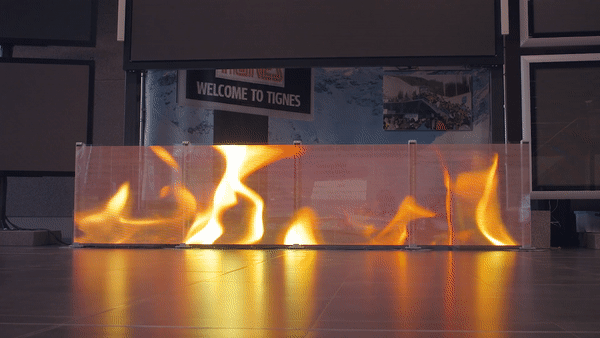 With this solution, it's possible to install LED displays in showrooms, shop windows, office buildings and behind glass facades without affecting the desired lighting. This means that a lot of light still shines in, while from the outside the content on the LED display is perfectly readable. This gives a wonderfully spacious feeling indoors.
Not only are they beautiful to look at, but the screens also leave a strong visual impact on your passers-by and visitors. In short, our transparent LED displays are the innovative solution of the future.
If you hang the transparent LED screen indoors, a permit application is almost never necessary. This saves costs and gives you more freedom.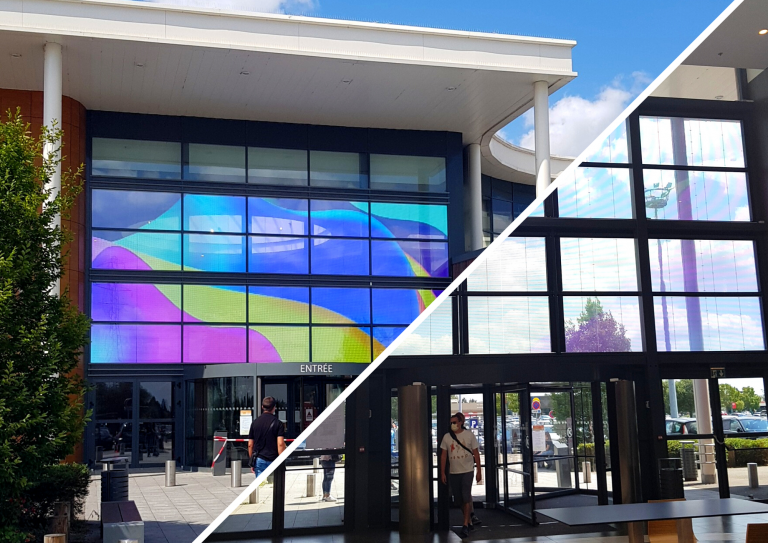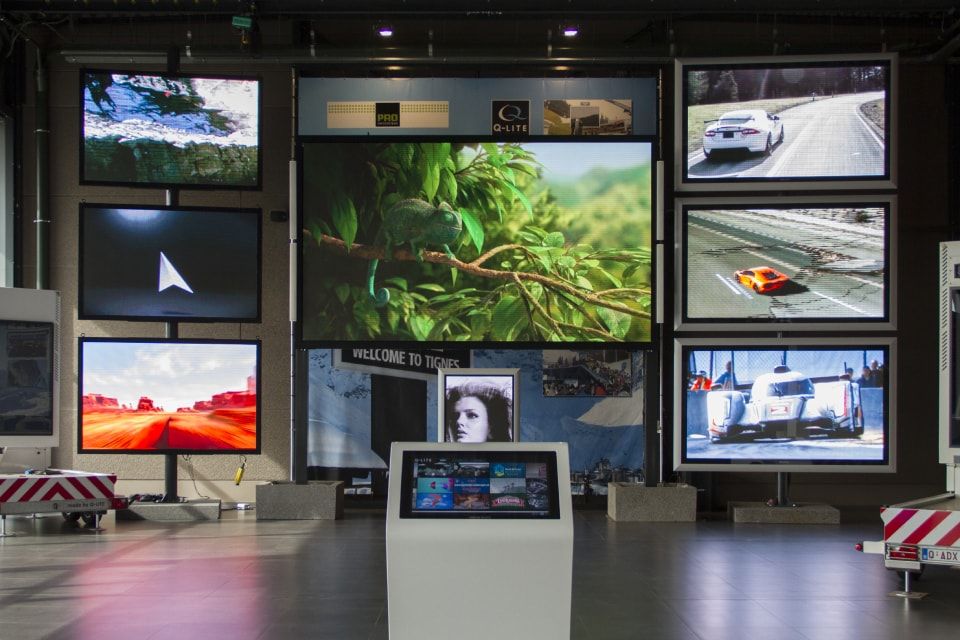 Visit our Visual Experience Center
Curious? Visit our unique experience center and factory and be inspired by our solutions!