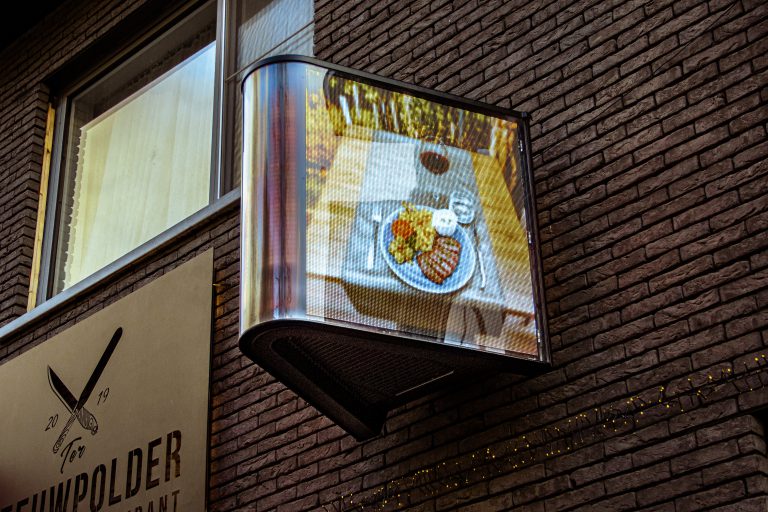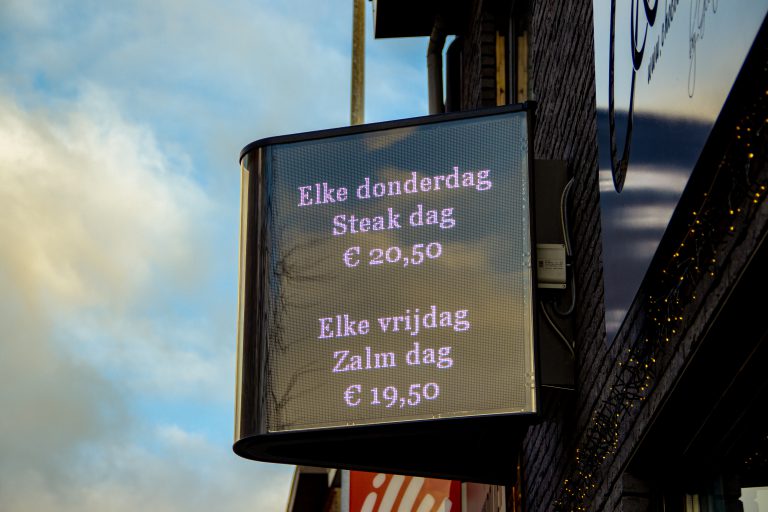 A lot of façade advertising available on the market today no longer meets today's advertising needs. Ter Snow Polder, a picturesque restaurant in Oud-Turnhout, near the border between Belgium and the Netherlands, also noticed this.
That is why they opted for a (r)evolutionary LED solution, the brand new Q-lite V.
Thanks to the unusual styling of this next-generation display, it immediately catches the eye of passers-by. In addition, the angle in which the LED panels were mounted ensures that your message is more visible.
Kristin and Filip, the owners of the restaurant, are very enthusiastic about the end result and therefore invited us to come and visualize this fine piece of technology.
Does this new generation of LED screens seem like something for you? Our experts will be happy to talk to you.
Meer info over dit project?
Contacteer onze adviseur: