All eyes on
communication
The advertising world is constantly changing, static advertising is taken over by dynamic digital advertising. Digitization keeps you standing out. Q-lite helps you with the transition to digital. With more than 30 years of experience, we know which solution gets the attention of your target group and we help you create the wow factor. From dimensions, pixel pitch to the license. We think along with you!
From development and production to project management and maintenance at Q-lite you will find everything under one roof. We are the ideal cooperation partner for you. We help you every step on the way to the perfect solution. We take care of you from A to Z, from soil surveys to license. You can see us as the "one-stop-shop" with all eyes on you.
After the realization, our support department gives proper attention to your systems. That way the displays stay in top condition and you can enjoy them for years. Thanks to the RAAAK platform, we have 24/7 insight into the performance and availability of the systems. This allows us to solve your problems externally with our always available support.
We have a solution for every advertising question
Why choose Q-lite?
Q-lite supplies LED and LCD screens with good readability, vivid colors and high quality. Also if desired, the displays are equipped with touchscreen. In combination with expert advice and a thorough project approach, we ensure that no one passes your store unseen.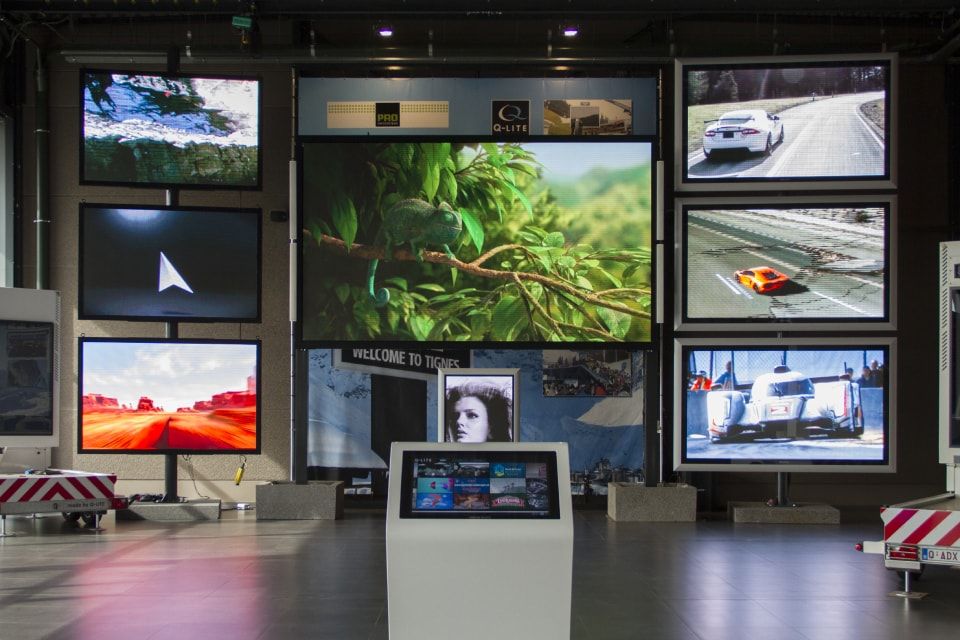 Visit our Visual Experience Center
Curious? Visit our unique experience center and factory and be inspired by our solutions!