Nowadays we live in a rapidly changing world, often called the 24/7 economy. We are continuously exposed to all kinds of advertisements like printed leaflets, social media and billboards. Our customers are always looking for new and better ways to communicate more directly with their target audience. Our LED displays, installed next to roads and highways against walls or special pole constructions, offer the opportunity to communicate on a dynamic and clearly readable way with the target audience.
Q-lite supports its customers in each stage of the project, going from permit application to the design and strength analysis of the necessary constructions.
After completion of a project, Q-lite places high value on after-sales service like maintenance and support in case of (technical) questions about the products.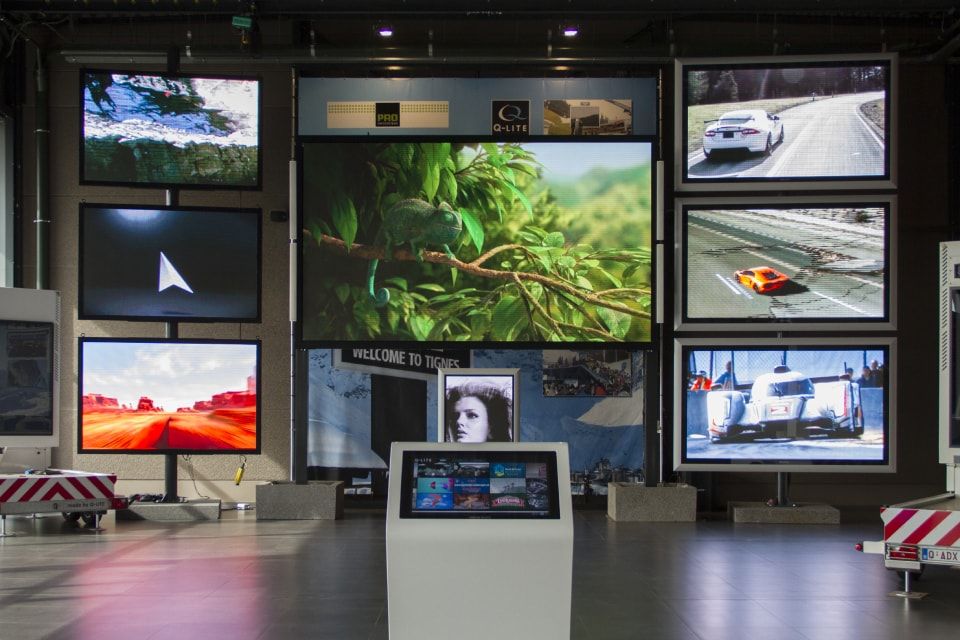 Visit our Visual Experience Center
Our visual experience center offers you the unique possibility to compare the differences in pitch, resolution and appearance of LED displays. One visit tells you more than a 1000 words. Interested? Please enter your contact details in the following page and we will contact you to arrange an appointment.