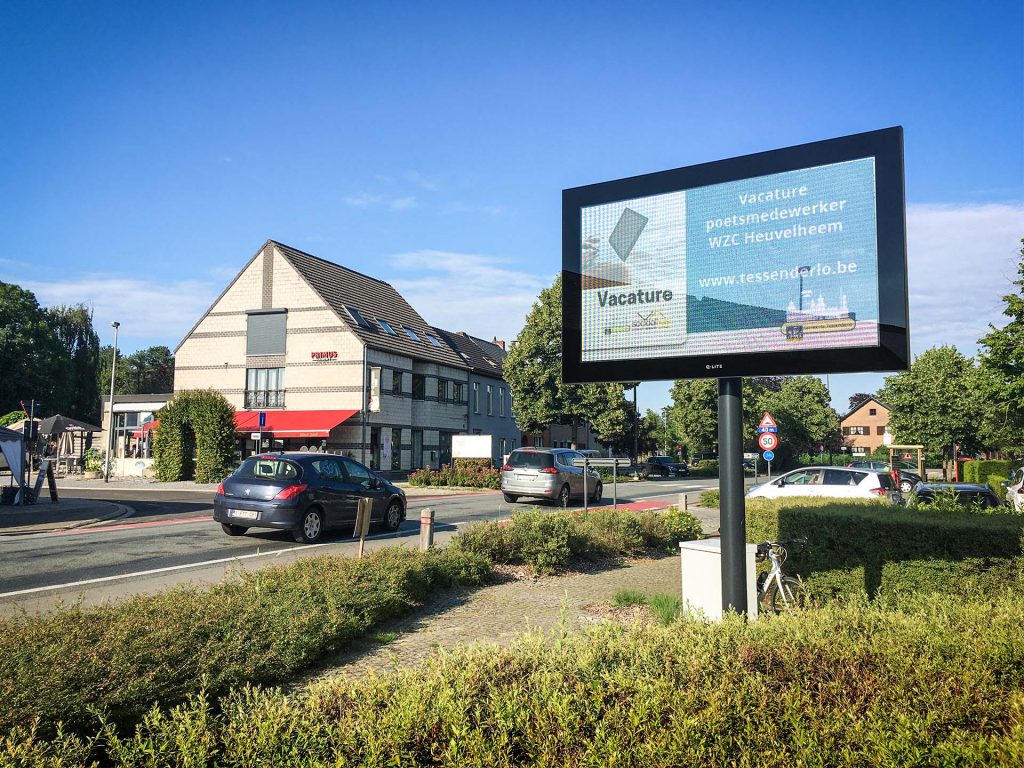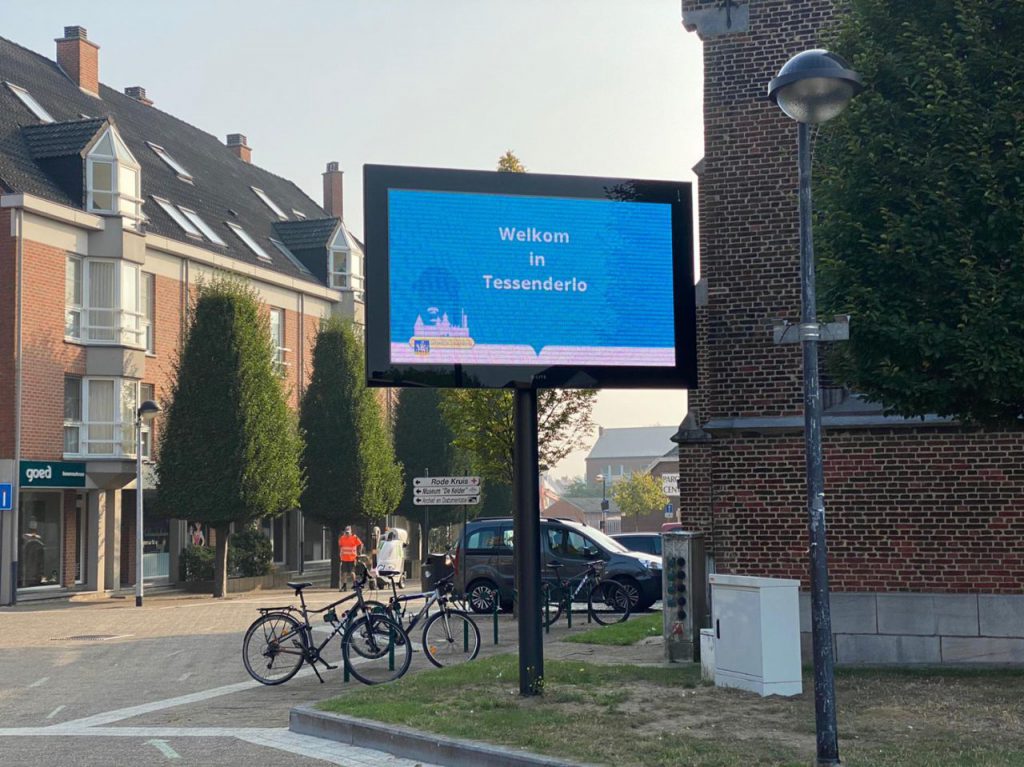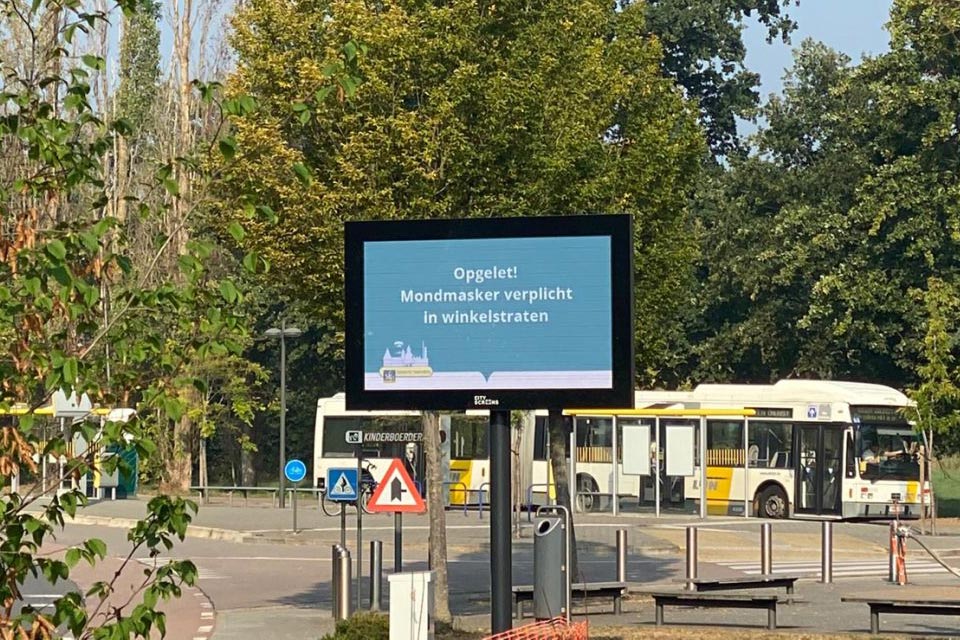 Digital upgrade for the outdoor displays in the city of Tessenderlo. Lately, the city of Tessenderlo informs their residents and visitors about events, culture or news via the
outdoor LED-display
.
Q-lite is the perfect provider and service partner for outdoor LED-displays. We unburden the city by the disassembly of the old multi-line LED-displays and the production, installation, and the maintenance of the new digital LED-displays.
In 2006 placed 6 multi-line LED-displays in this city. After 14 years of perfect functioning, it was time for an upgrade. The city chose for a collaboration with s-Lim and Digitopia. These enterprises give the city an all-in-one solution which make that digital displays (in- and outdoor) can be controlled by one software platform.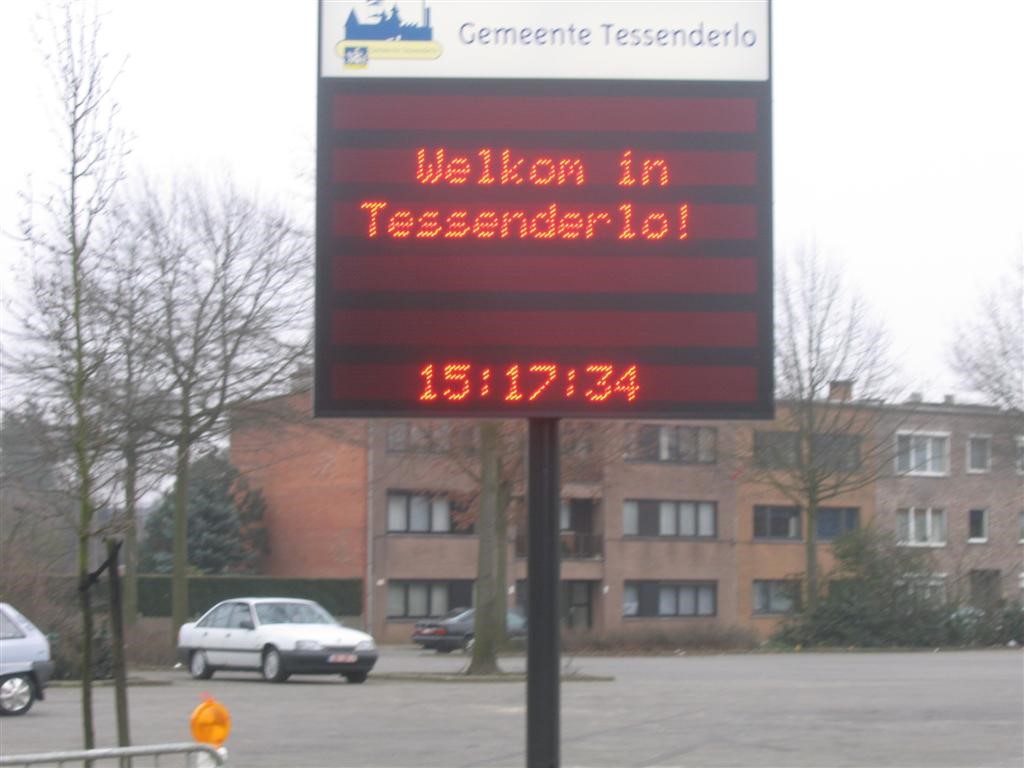 Meer info over dit project?
Contacteer onze adviseur: