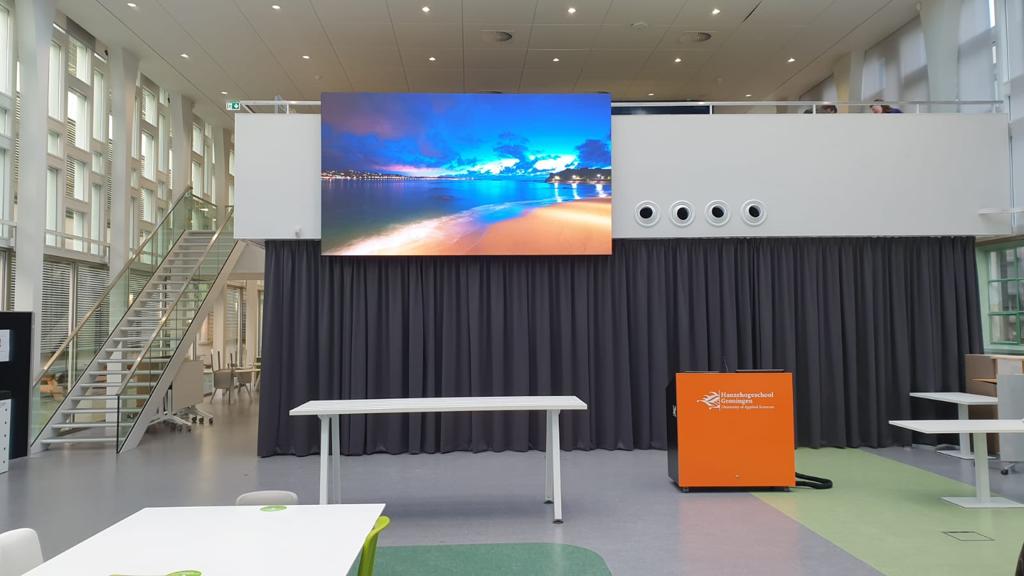 Would you like to use a big, spacious room with a lot of light to its fullest? That is possible with a high-quality LED-display and a sound system.
An University in the North of the Netherlands has equipped her so called "Serre", a big room in the Wiebengacomplex, with a LED-display of 9m2 and a good sound system. This way, the space can be used for graduations and other big events.
"De Serre" is high, spacious and has a lot of light. They chose for an LED-display with a small resolution of 2,6mm with colorful and easy to maintain characteristics.
All constructions are executed in a collaboration with PTH Group. Together we have years of experience within advertising, installing, and maintaining LED-displays.
The LED-display and sound system are such good assets for this university!
Meer info over dit project?
Contacteer onze adviseur: