city communication at the turning dock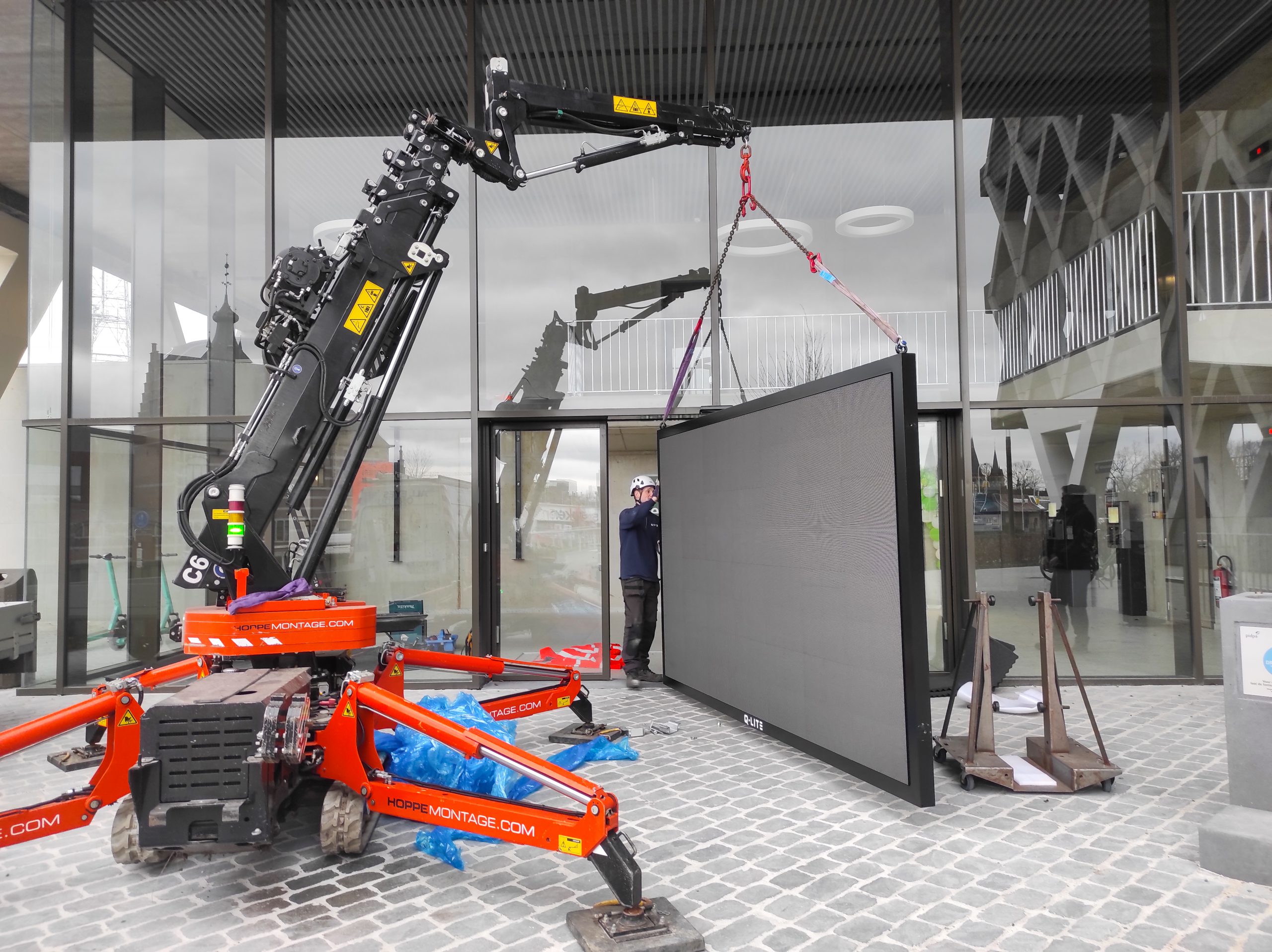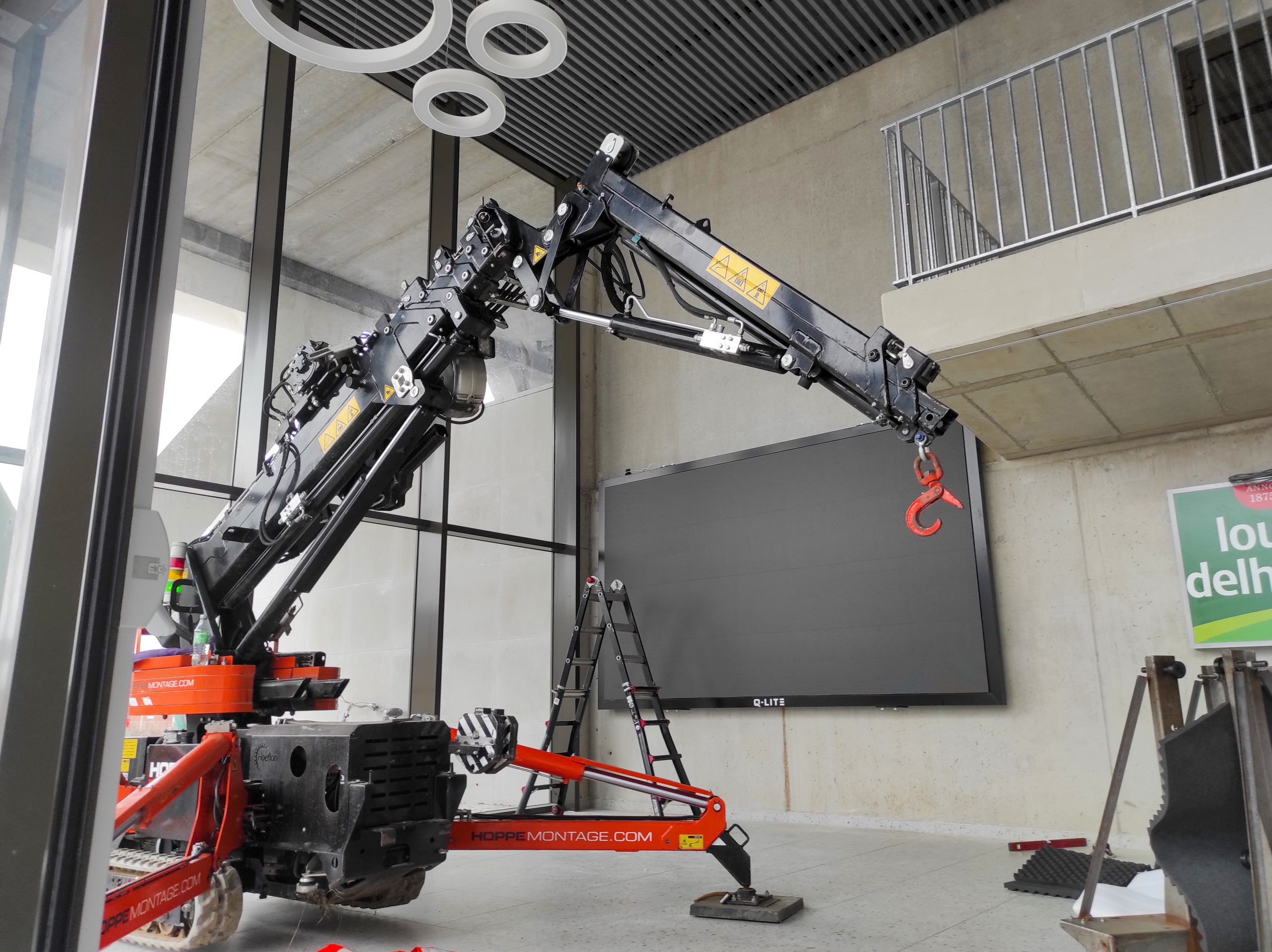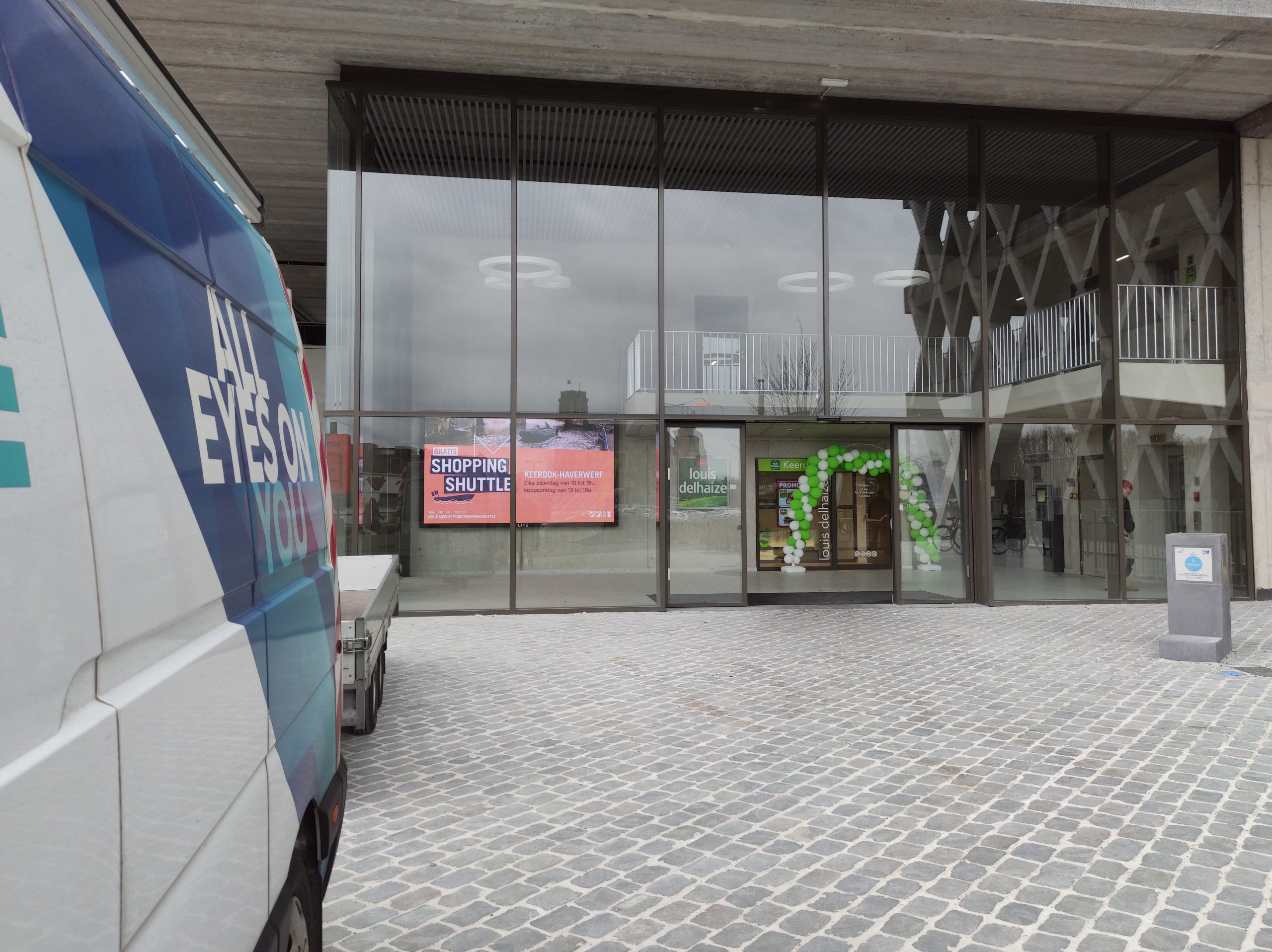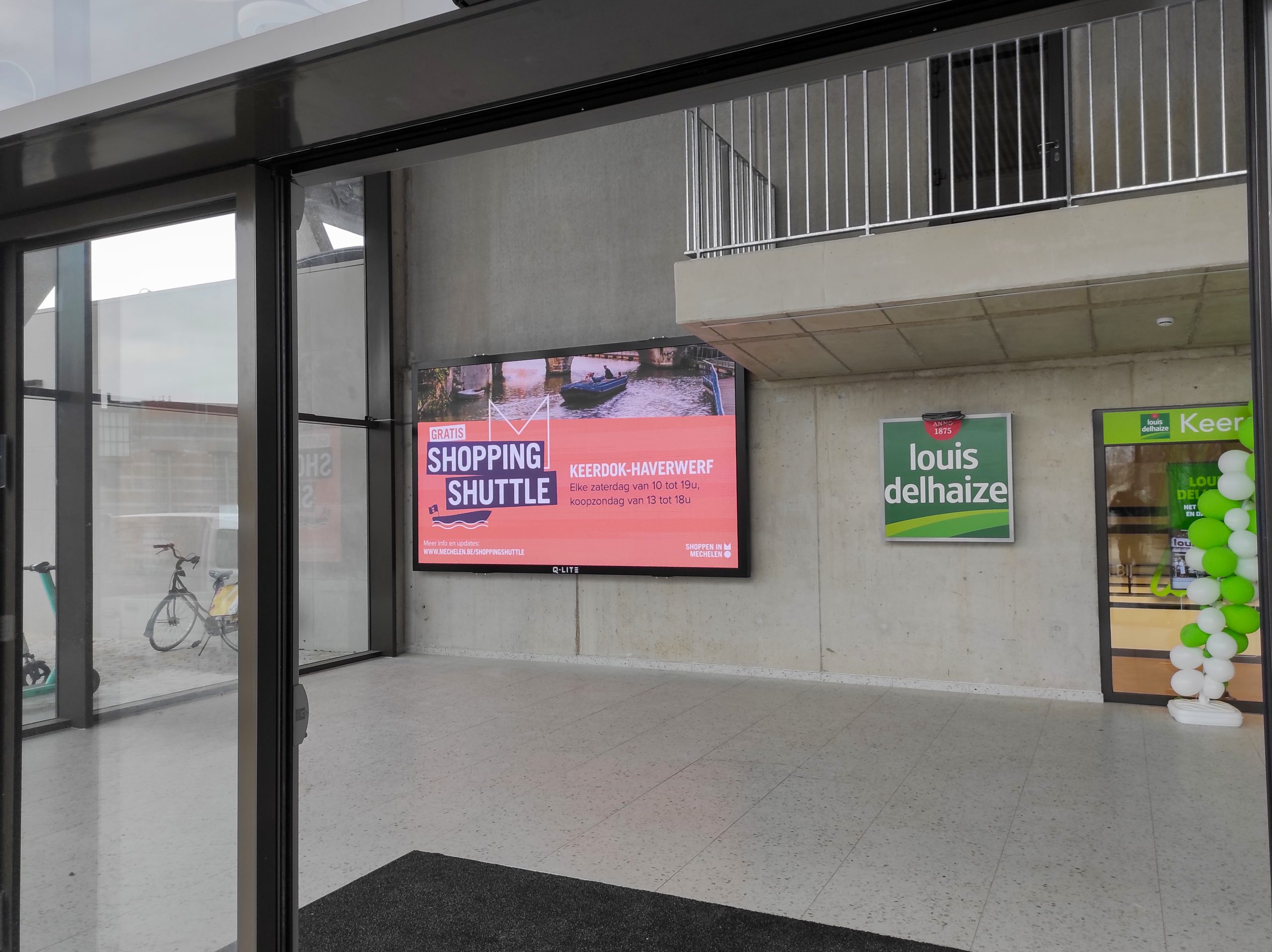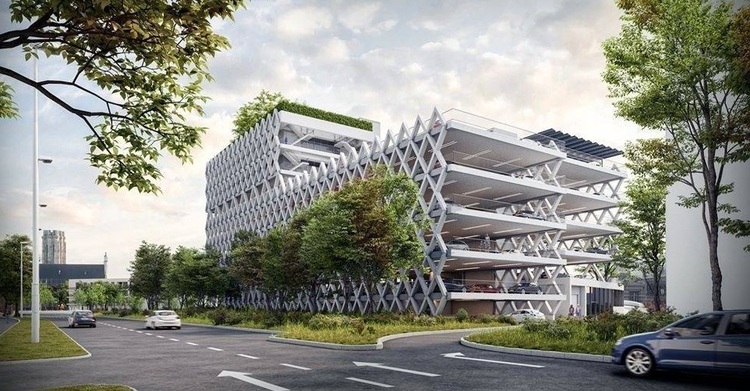 Mechelen is growing! The new, sustainable urban district at Keerdok is in full development. Meanwhile, the parking building with more than 500 public parking spaces is ready to welcome residents, visitors and day tourists.
In the glass entrance hall of this striking piece of architecture there's an indoor LED display with adjusted brightness to inform both indoor and outdoor passers-by in all weather conditions.
The city of Mechelen deploys the large Q-lite LED display to communicate about important events and activities in the city, such as the monthly shopping days or the travel times of the unique electric ferry departing from the Keerdok.
Besides parking spaces, the brand-new building also houses a Delhaize supermarket, Voka offices and a rooftop terrace with stunning views of the city. On top of the roof are more than 400 solar panels that generate the building's necessary electricity. And we love to see it!
Meer info over dit project?
Contacteer onze adviseur: