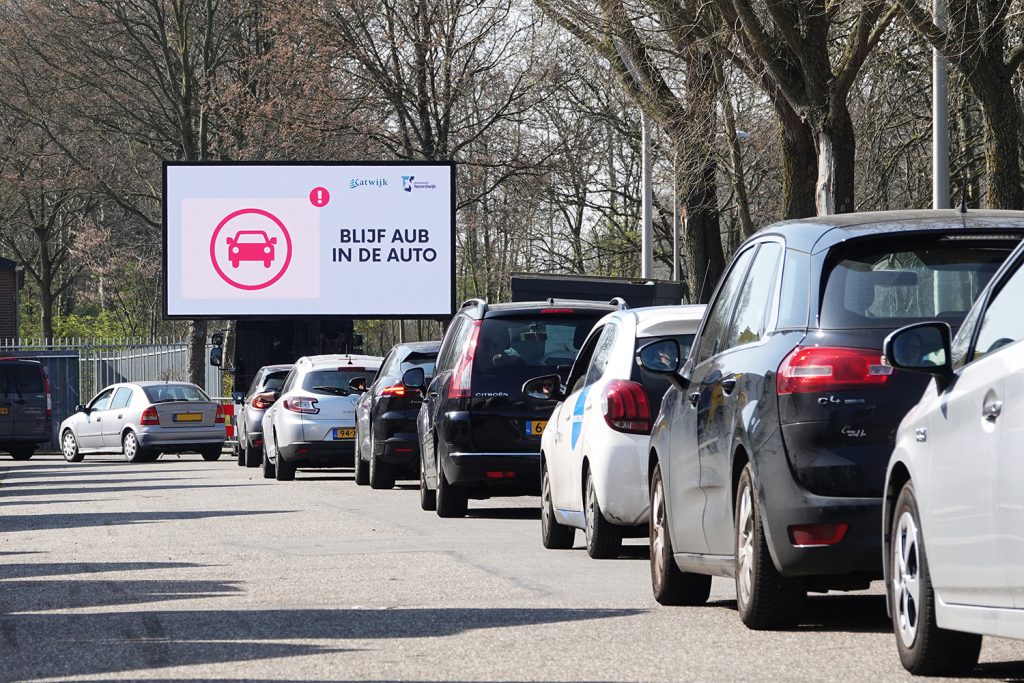 A futuristic truck with a big 15 m² LED screen! An amazing solution for the advertising market! It gives a professional and modern look to events, and it is an amazing eye-catcher. A good solution for showing complete commercials, animations and images, but also for films during drive-in cinemas.
A full option LED truck transformed to a real eye-catcher. he truck is equipped with lots of features. A hydraulic system on the truck can lift the screen up to 6 meters at the top of the screen. The screen can also be rotated up to 200 degrees, making the screen suitable for any location and position. The spoiler on the cabin, the stripping and the black color give the truck the right appearance.
Installed within 5 minutes.
Screen can be raised to 6 meters and rotated to 200 degrees.
The first truck in the Netherlands with an LED screen of no less than 15 m².
Cristal clear image thanks to the 3.9 mm pixel pitch.
The LED-screen has the sizes: 5,25 meters wide and 2,75 meters height. With the small pixelpitch, it has a very fine resolution. For events it will be the best solution, the display will be visible on short and long distance. The screen is also easy to operate. In just 2 minutes it will be fully operational. We call this plug and play!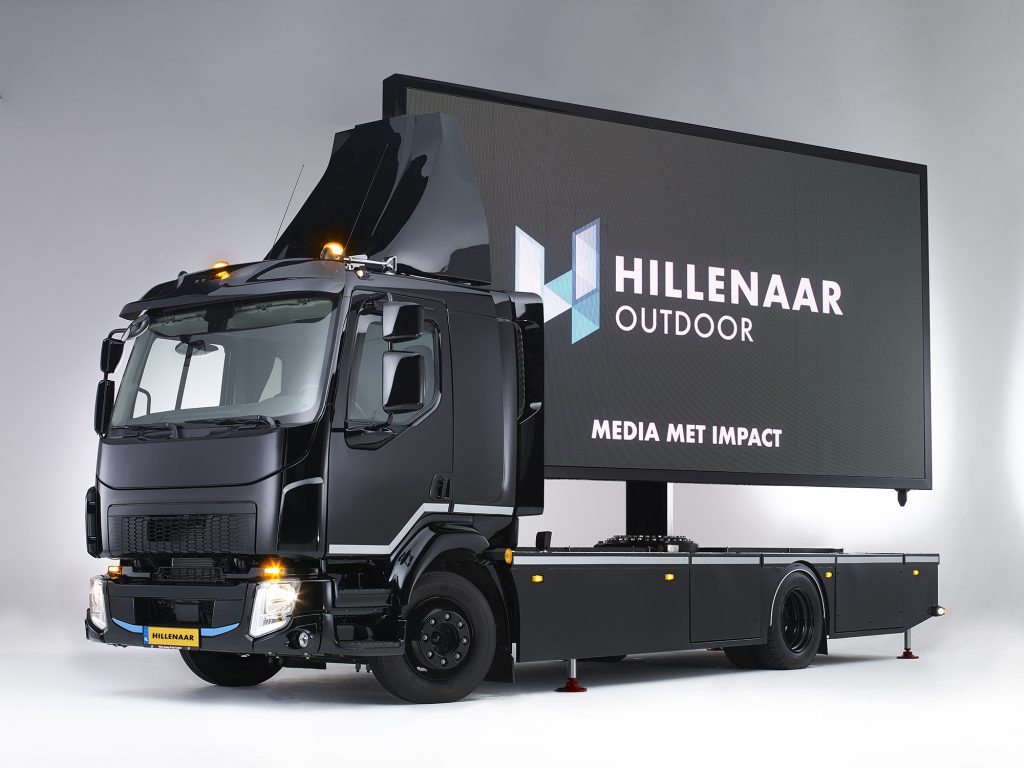 In the development sustainable was very important in this case. For example, solar panels have been installed on the truck that provide the batteries for the LED screen with ''green'' power. The truck is equipped with a durable Euro 6 engine.
The project team from Q-lite run the whole project from A to Z. Attention to all details has been paid and the customer has been completely served by us.