"Invest now in sustainability". That is the message I want to pass on to every company after my successful internship at Q-lite.
Hello, I am Matthias, a final year student of International Entrepreneurship at KdG. To successfully complete my graduation project, I was given the opportunity to carry out a project at Q-lite on sustainable business.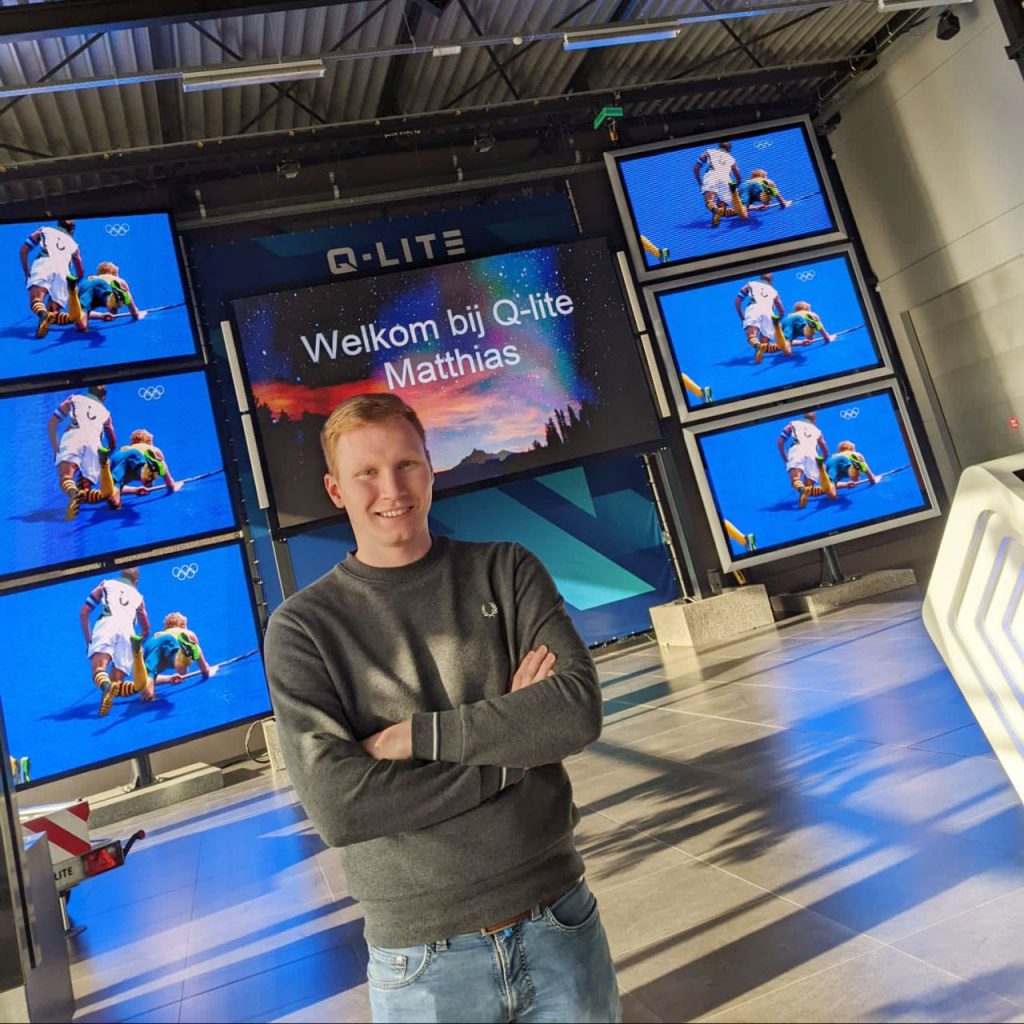 I still remember the first day I came here: what an impressive building with a gigantic glass section and a huge showroom. I immediately received a warm welcome from the employees of the marketing team. Then I was introduced to all colleagues in Baarle by my internship mentor, Jeroen Raeijmaekers (and believe me, there were quite a few).
After getting to know the company and my colleagues for the next three months, it was time to read up on the topic of my graduation assignment. Sustainability and science-based targeting are the basic principles of my project. In the beginning it was a bit of a search, because I didn't have much knowledge about sustainability yet. I immediately noticed that the subject interested me enormously, and I couldn't wait to put my recommendations on the table. The project is treated with the utmost care by the organization because Q-lite really considers 'sustainable entrepreneurship' to be of paramount importance. This gave me the unique opportunity to present my interim progress to the CEO, Dirk Geenen.
The project took quite some time, but it went better than expected. That meant that there was of course also time for in-between outings! As warmly as I was received, my colleagues remained so warm throughout my entire internship period. At Q-lite you are not just a number, but a fixed value.
I was allowed to go on trips with the marketing team, but also on Friday afternoons after hours for drinks. Impressive trade fairs such as Intertraffic have also been removed from my list. In other words, there is much more to experience at Q-lite than just working!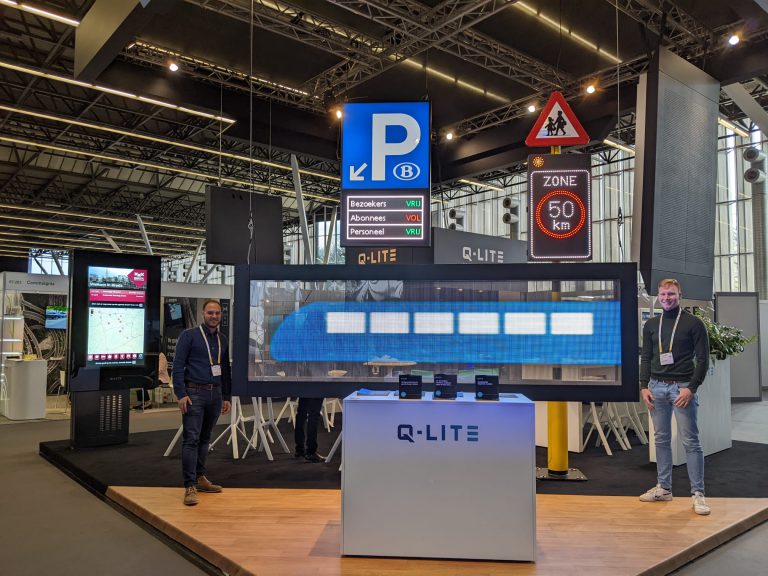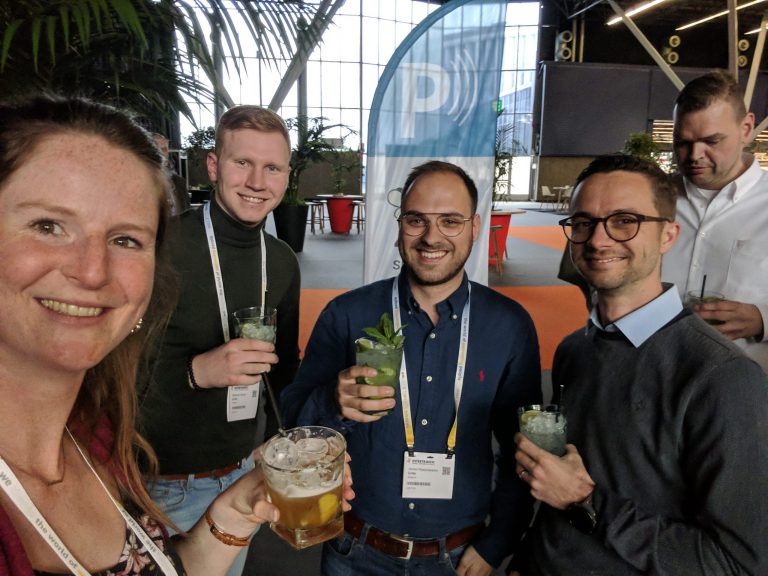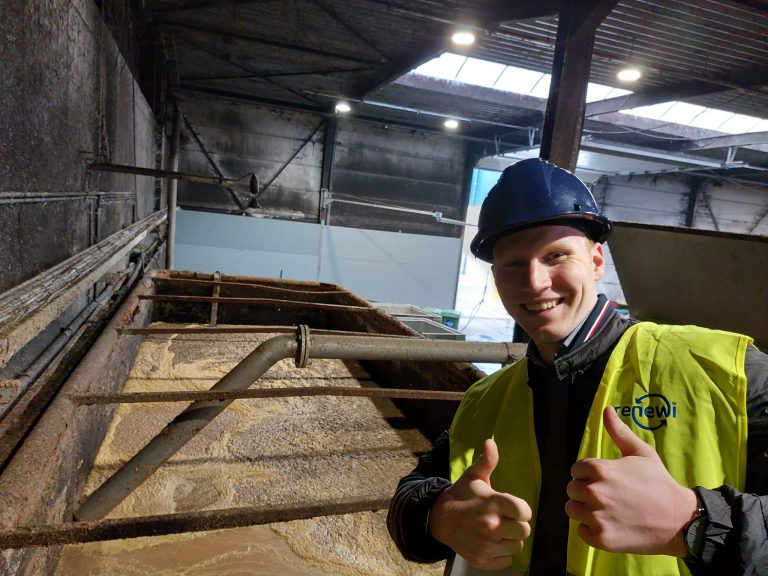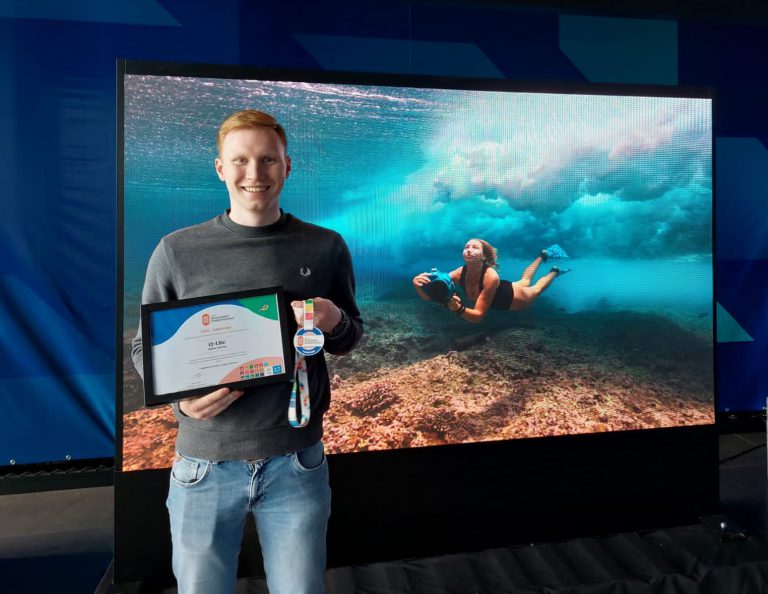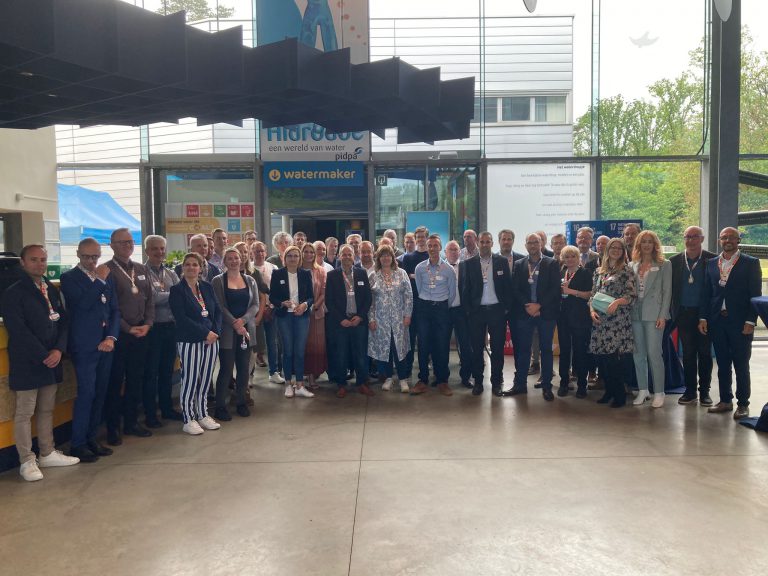 In addition to a few atmospheric trips, I also got the chance to participate in professional events. I was a guest at 'Circular Economy Connect', where sustainability specialists from various companies such as Barco, Atlas Copco and ETAP Lighting extensively shared their visions on circularity and sustainability with us.
Together we had open discussions about SBTi and future-oriented measures.
It took blood, sweat and tears to deliver a well-founded end product, but the end is now in sight. It gives great satisfaction to neatly hand over a valuable study, for which I gave everything for three months. Now all that remains is the final presentation and of course the implementation of my recommendations within Q-lite!
But the icing on the cake of this internship period is the registration for the Science Based Targets initiative. After thorough preparation and the approved action plan, the SBTi application has been submitted, with Q-lite aiming to reduce its scope 1 and scope 2 emissions by 38% by 2030 and its scope 1, scope 2 and scope 3 emissions by as much as 90% to be reduced by 2050.
Are you curious about all the conclusions and recommendations of my project?
Then be sure to read the SBTi blog, which discusses Q-lite's emissions and the recommended measures in more detail. But one thing is certain: investing in sustainability within your organization is essential! Because unfortunately we won't get there alone. Many factors of CO₂ emissions lie elsewhere in the value chain. With a few small measures, such as the use of 100% green electricity and recycled materials in your products, you as an organization can already avoid quite a few tons of CO₂ and help companies that are further down the supply chain to offer a sustainable product or service. This way we can assure future generations a bright future on a clean earth!
Do you also want an exciting internship? Apply at Q-lite!