Sustainability is on the rise. More and more companies, large and small, are adapting their strategy on a social, economic and environmental level. And a good thing, because together we can do more than alone! We also want to do our part and make the impact on the planet as positive as possible. Q-lite therefore resolutely opts for corporate social responsibility. And that is also crowned this year with a beautiful certificate from Voka!
Since 2019, we have been using the Sustainable Development Goals, or SDGs, as a guideline to embed sustainability in the organization in a broad way. More than 60 actions have already been successfully implemented.
Every year we draw up twenty ambitious actions, the objective of which contributes to one or more SDGs. The goals achieved are extremely diverse: from CO2 neutrality to an anonymous application process and a reduction of residual waste by 33% in the entire production chain. But of course it doesn't stop here. Q-lite continues to look ahead and innovate sustainably.
Curious about our action points from the past years? Then be sure to read on!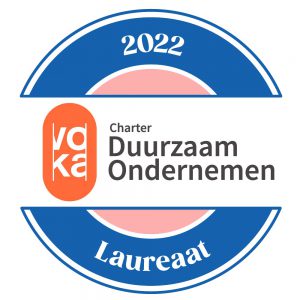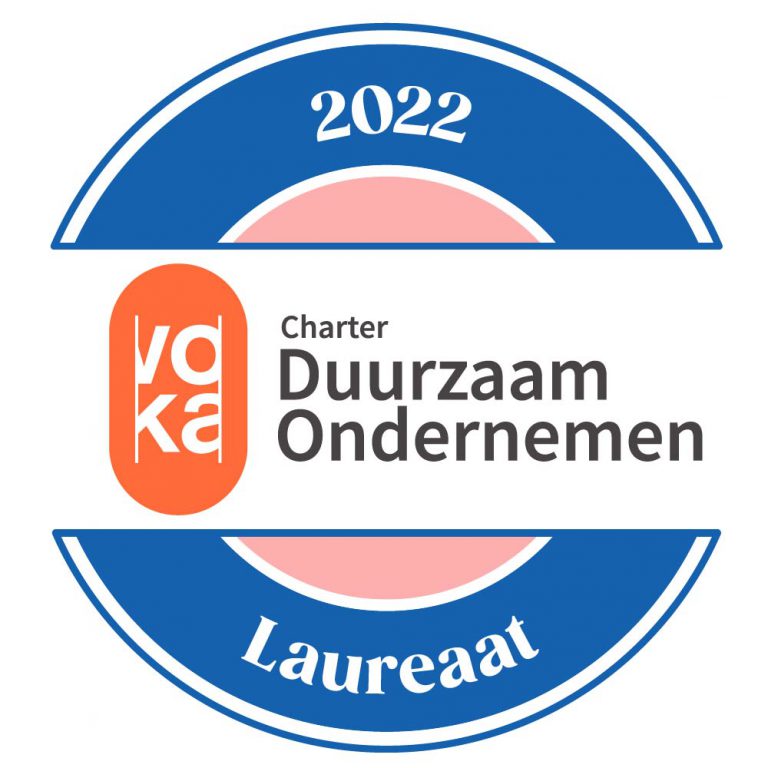 Employees at Q-lite are not a number, but count more than twice. They are unmistakably the core of our company, the necessary balls in the soup. At Q-lite, we attach great importance to the well-being and training of our colleagues. For example, we provide a training plan for our employees in which they remain up-to-date throughout their career in function of their profession, but can also follow training courses that they themselves wish.
Employees can also enjoy fresh fruit on Tuesdays and delicious soup from Brownies&Downies during the winter months. Sport and exercise are strongly encouraged. Yes, the colleagues even started their own group on Strava. To encourage collegiality even more, we hold a Friday afternoon drink once a month. Ambiance guaranteed!
Based on an annual staff survey, we not only measure employee satisfaction, but we also include the suggestions and input of all colleagues in the development of our story. These suggestions are then included in the agenda of our management team, who then take care of the follow-up actions. Crucial for achieving our SDGs!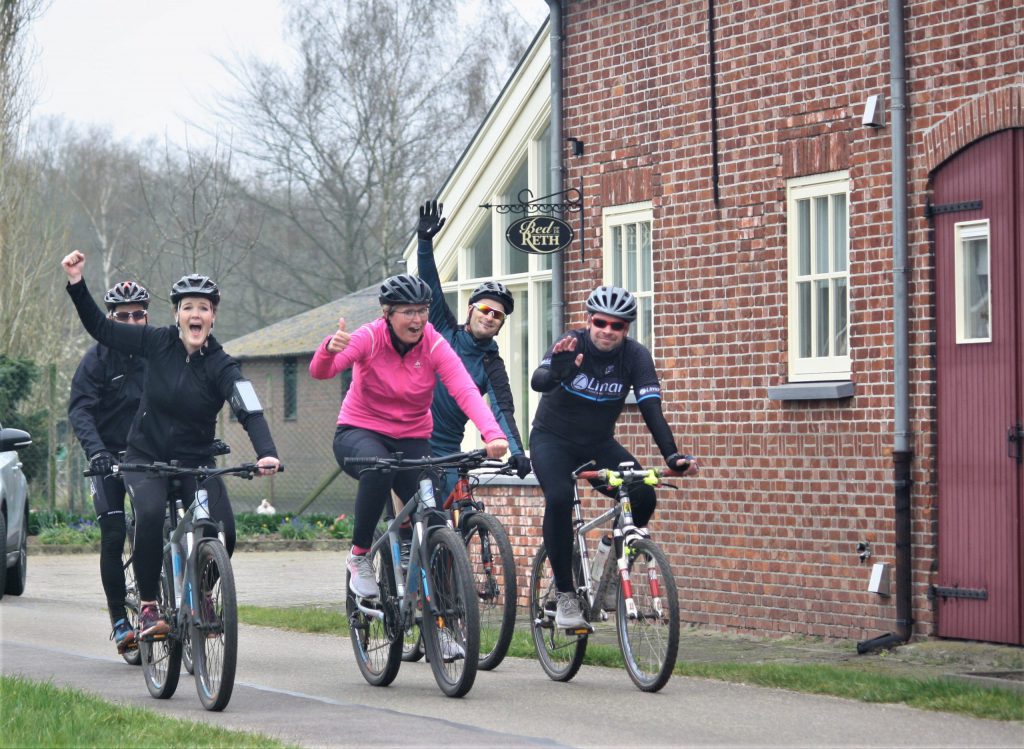 Producing with attention for a changing world. At Q-lite we focus all eyes on a circular approach to guarantee a sustainable existence. We also see that consumers consciously opt for our circular products. In 2021 this even meant 27% of total sales, greatly exceeding the target of 20%. That is why we strive for a circular business model with LED screens that can be completely dismantled and recycled after their service life, so that waste is also avoided as much as possible.
The unique, modular design with screw and click system makes maintenance, repair or even upgrade a simple job. For several years now, we have also been taking back second-hand screens to give them a new lease of life. And so the circle is complete!
Sustainability first thanks to green electricity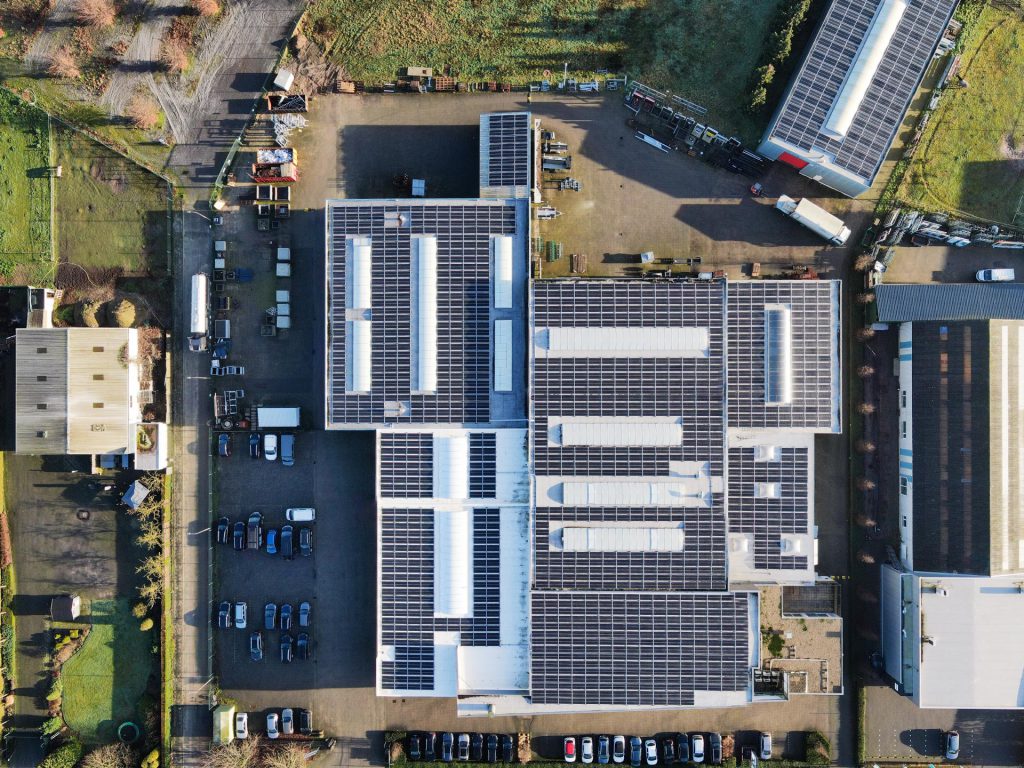 Not only our insect meadow in Baarle turns bright green, but also our electricity. For example, before 2019 we always bought external green power, but at the end of 2019 we switched to a solar panel installation that is good for 3x (!) the power consumption of our own factory.
We added extra insulation to parts of the roof, which means that less heat and therefore less energy is lost. In addition, since 2020, steps have been taken towards a CO2-neutral company fleet through the purchase of electric cars. On the program for 2022: the use of palm oil-free biodiesel (HVO100 and HVO20).
Certification and processes
At Q-lite we always want to meet all the requirements of our stakeholders. We therefore always do everything we can to prove that our processes, product quality and sustainability are guaranteed. Before 2018, we worked according to different standards, but we did not certify due to the administrative burden. From 2018 we decided to go for it, so that we immediately obtained the ISO9001 certificate in 2019. The ISO14001, VCA** and NEN-EN 12966 certificates followed very quickly in addition to the SDG charter that we use.
As icing on the cake, we received the Ecovadis Gold Rating in 2021. Ecovadis is the manager of a collaboration platform to measure the sustainability of companies and their suppliers. They assessed Q-lite on Corporate Social Responsibility (CSR) and on its handling of social responsibility in the areas of the environment, society and employee well-being. We performed particularly well in the field of the environment, labor and human rights. We are therefore very proud of our hard work!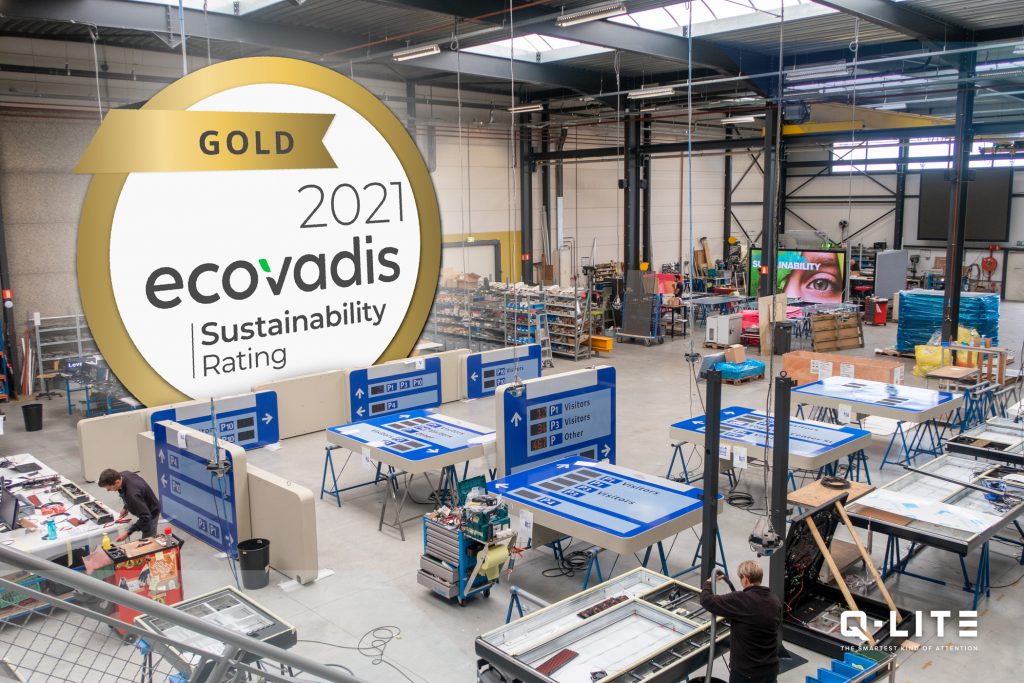 In short, where do we want to go with Q-lite in the coming years and what do we still want to achieve?