Full color scoreboards are an added value for every club in terms of experience and income. In addition to match information such as the score and time, advertisements can also be displayed. A full color scoreboard is not only an eye-catcher for visitors and advertisers, but also a source of income for the club. Therefore, the installation of an LED scoreboard can be seen as an investment in the future.
Scoreboard as a Service, the solution for every club
The SaaS model makes it possible for every club in Belgium and the Netherlands to use full color scoreboards as an additional source of income.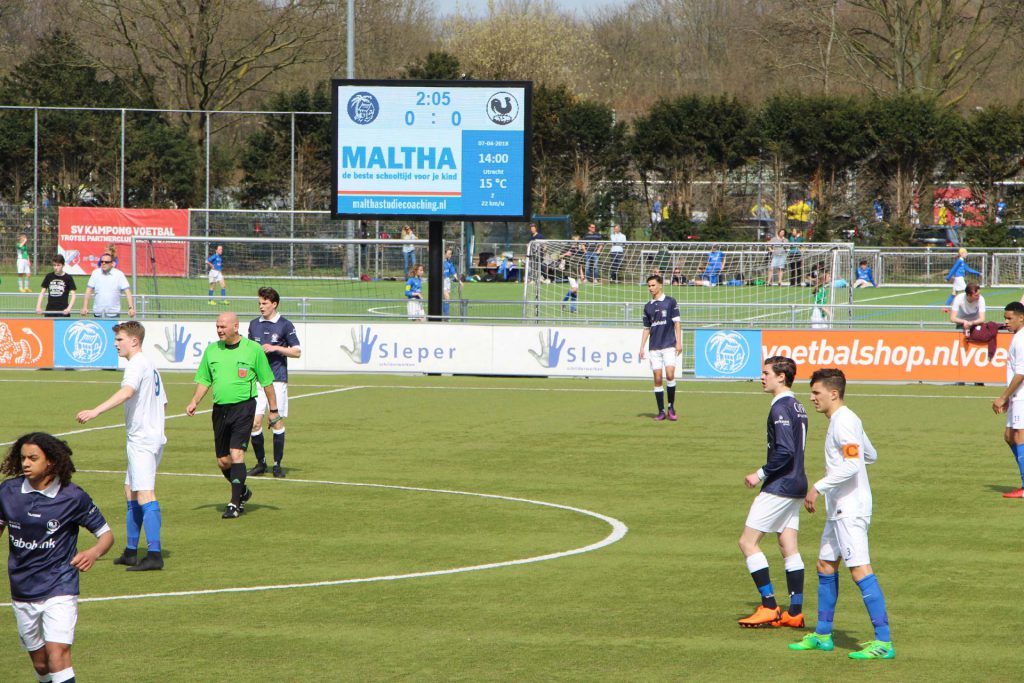 This means that associations can use the LED scoreboards for a fixed payment per month or quarter, where the additional income is at least equal to the expenditure. When a sports club opts for the SaaS model, additional services such as a maintenance package and a payback model are included in the price in addition to the standard installation and maintenance. This way there is maximum service and no risk!
No additional maintenance or material costs!
With the SaaS model, Q-lite retains ownership of the full color scoreboard. This has great advantages for your club. For example, when the warranty expires 3 years after purchase and one of the power supplies fails, you as a club will not be faced with unexpected costs. With Q-lite, these costs are fully covered by the warranty, for the entire duration of the SaaS contract. Because Q-lite remains the owner of the screen and believes in its own quality, we take on these risks.
SaaS options for every club?
By opting for the SaaS model, not only large but also small sports associations can modernize. We are convinced that a SaaS full color scoreboard can be seen as a source of income rather than a major investment and is therefore feasible for every club.
Extra service for the sports clubs
In addition to the installation and standard service for full color scoreboards, Q-lite wants to mean more to the sports clubs. That is why we will create added value in four areas:
1) Fundraising
In terms of sponsorship, Q-lite wants to lend a helping hand by means of quick payback models. Thanks to its experience in billboards and its knowledge of advertising exploitation, Q-lite can draw up a lucrative return model for every club, which also directly appeals to sponsors.
2) Financial
Because the extra income is equal to the expenses, a SaaS full-color scoreboard is a viable solution for every club. Not every association is willing or able to pay the full purchase price at once, and Q-lite has responded to this by introducing the Scoreboard as a Service rental model.
3) Content Management
Due to the experience in retail and advertising, Q-lite can guide every club in managing the content. For example, we work together with the clubs to ensure that the advertisements of sponsors are displayed perfectly.
4) Unburdening for every club
Small adjustments can mean a big difference in price and quality for these technically complex products. Thanks to our expertise and experience, Q-lite can recommend the ideal product for every situation. Thanks to Q-lite's complete guidance, you do not have to delve into product specifications. This prevents bad buys and leaves more time for the club to focus on its core tasks and the purpose of the LED scoreboard: creating more experience on and around the field, showing the score and putting sponsors in the spotlight.
The possibilities with a full color scoreboard are endless, partly due to the wireless, simple software. These software packages are easy to control by means of, for example, an easy-to-use app. The person responsible within the club can therefore easily control everything via his mobile phone, without having to delve into it further!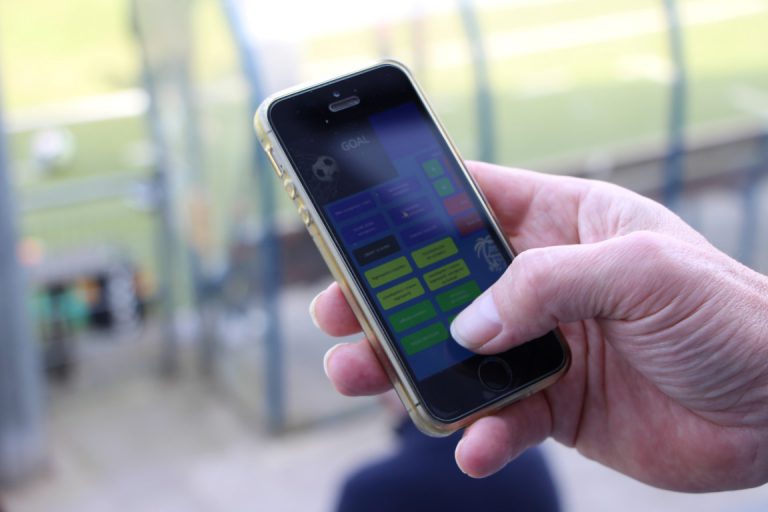 The SaaS model ensures that a sports club can get the maximum added value from a digital scoreboard without risk.
In short, full service and guidance, so that you as a club can focus on the future without worries!