If you want to purchase an outdoor LED screen, you have several options, namely a standard LED screen or a circular LED screen (Q-LED TV). But what is the difference between these screens?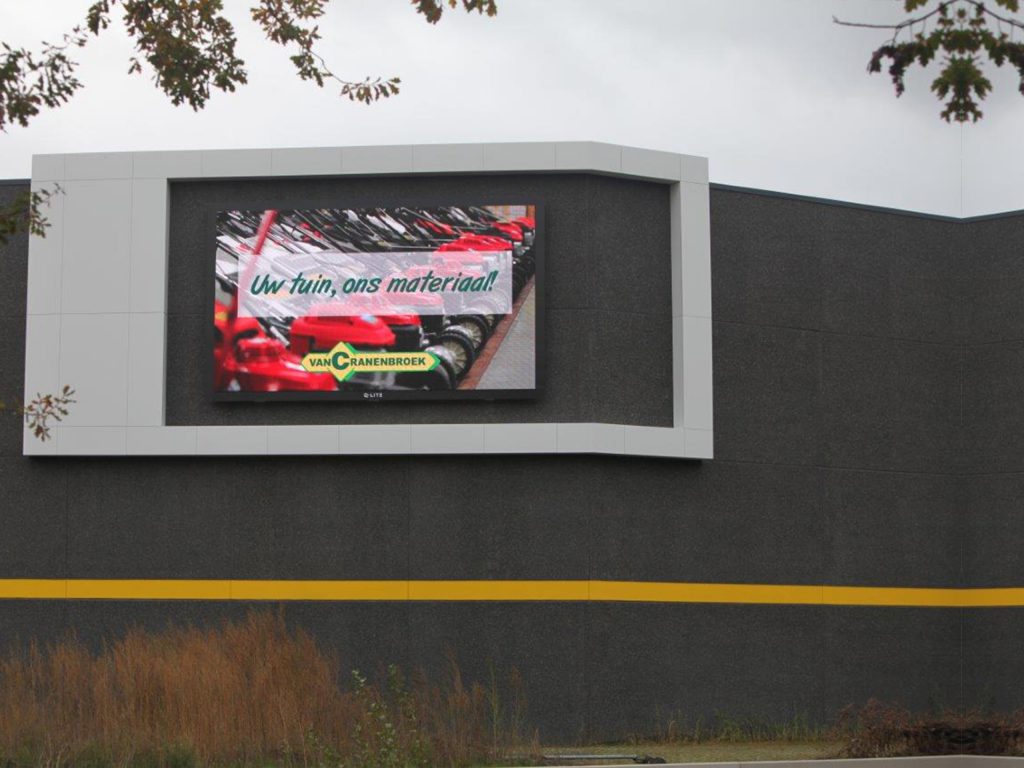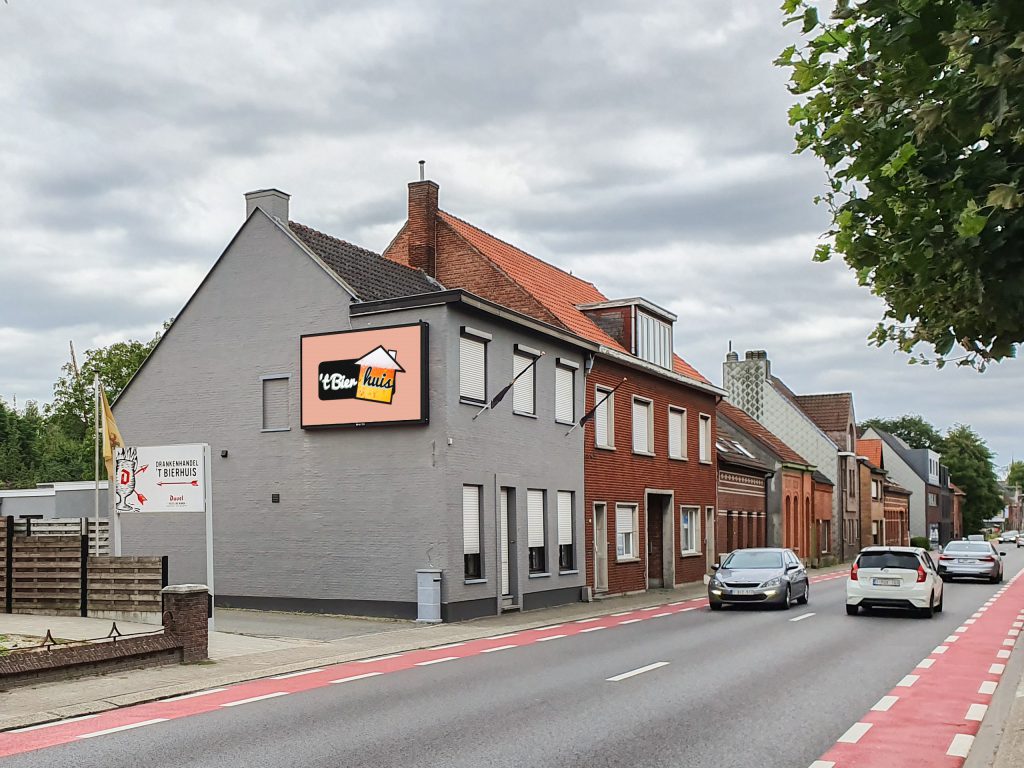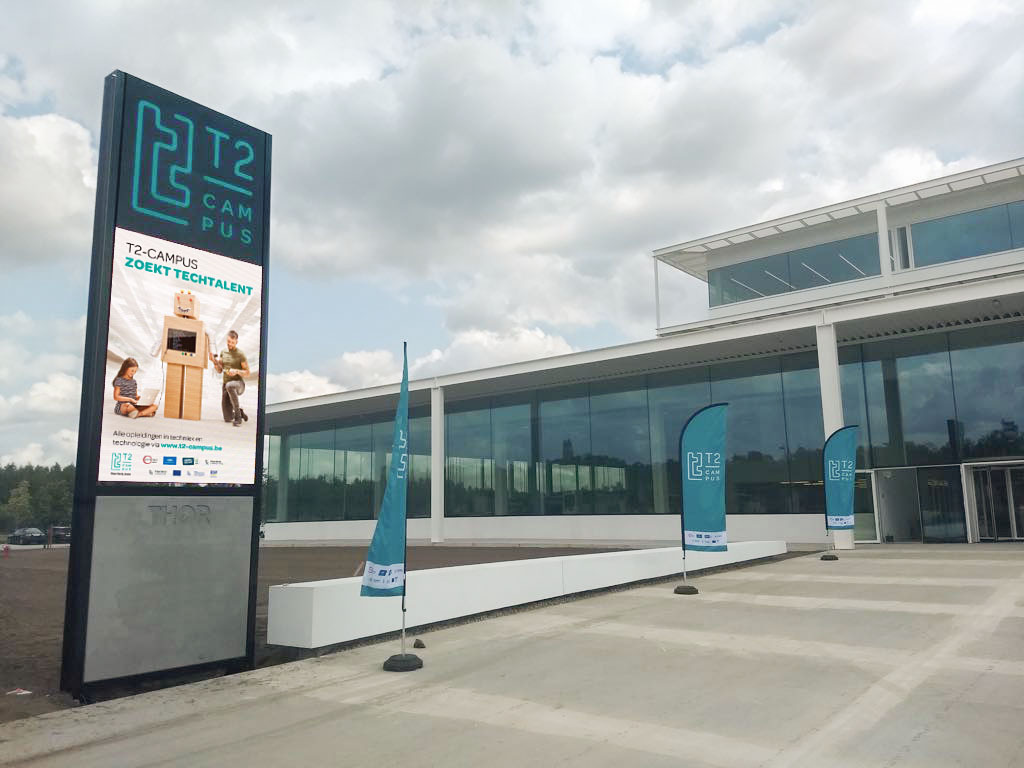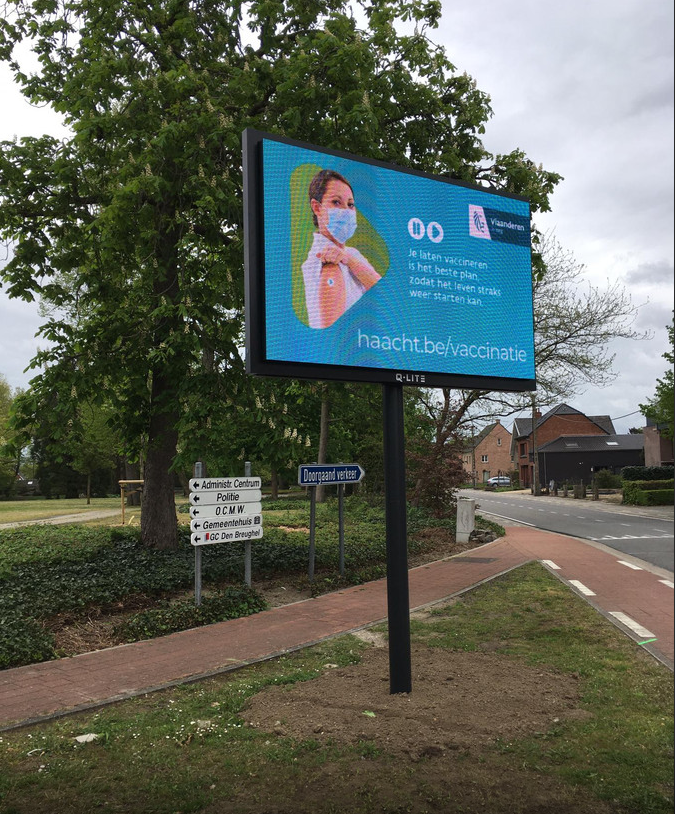 A standard outdoor LED screen is made up of cast waterproof LED prints in an open frame, with all parts made waterproof with coatings. These screens are more difficult to repair at LED level because the prints are covered with plastic caps with silicone underneath. This structure makes the LED screen difficult to recycle. The various parts end up together in a shredder, after which only a fraction of a few valuable precious metals can be recovered.
The lifespan of these LED screens is 5 to 8 years, depending on the quality and light intensity.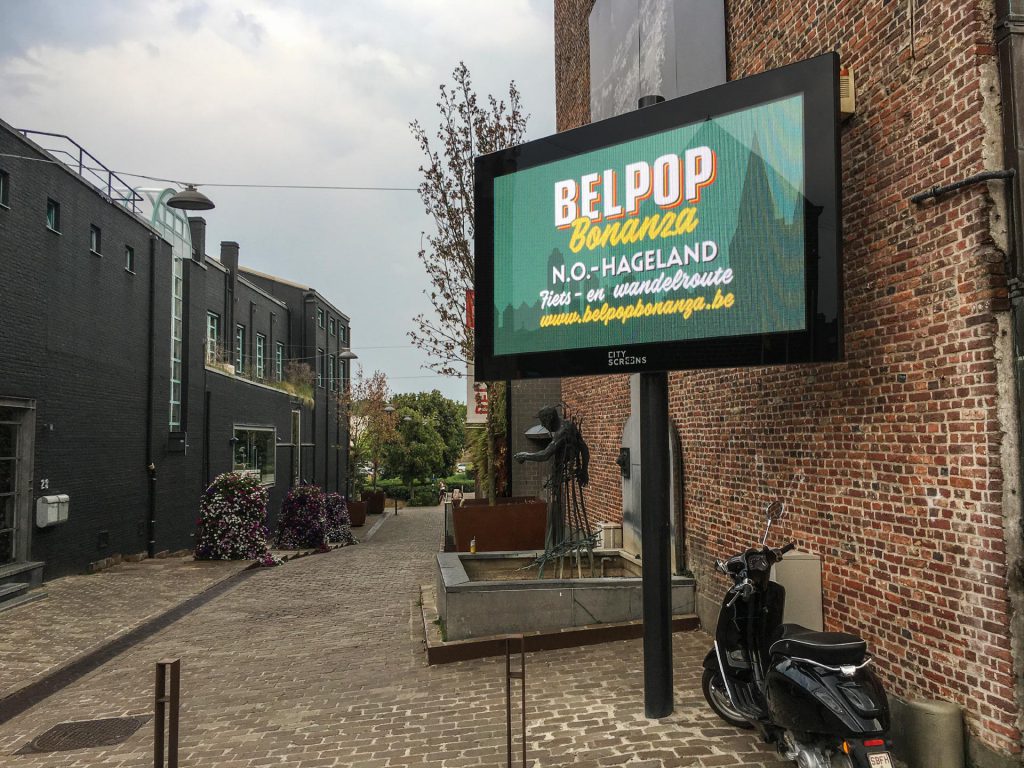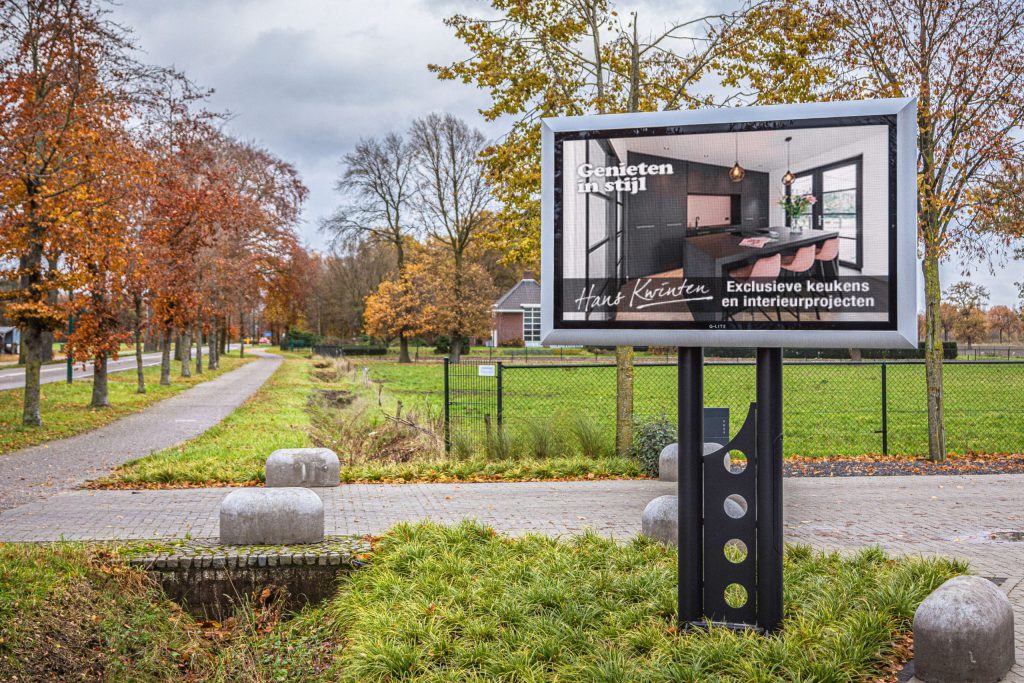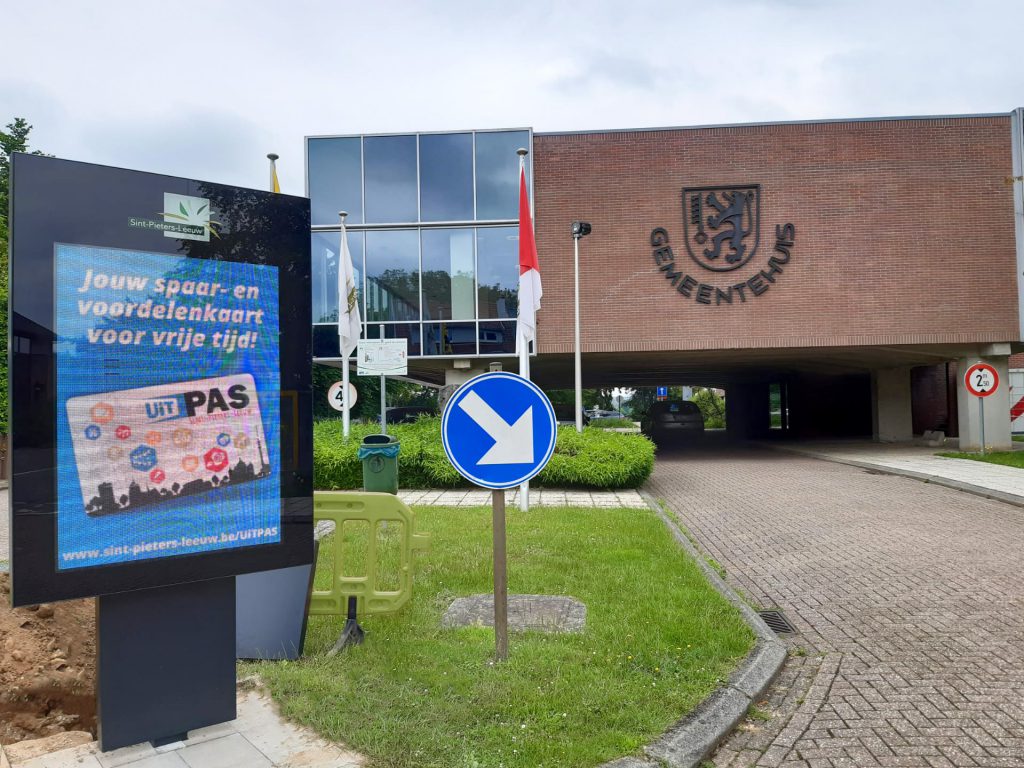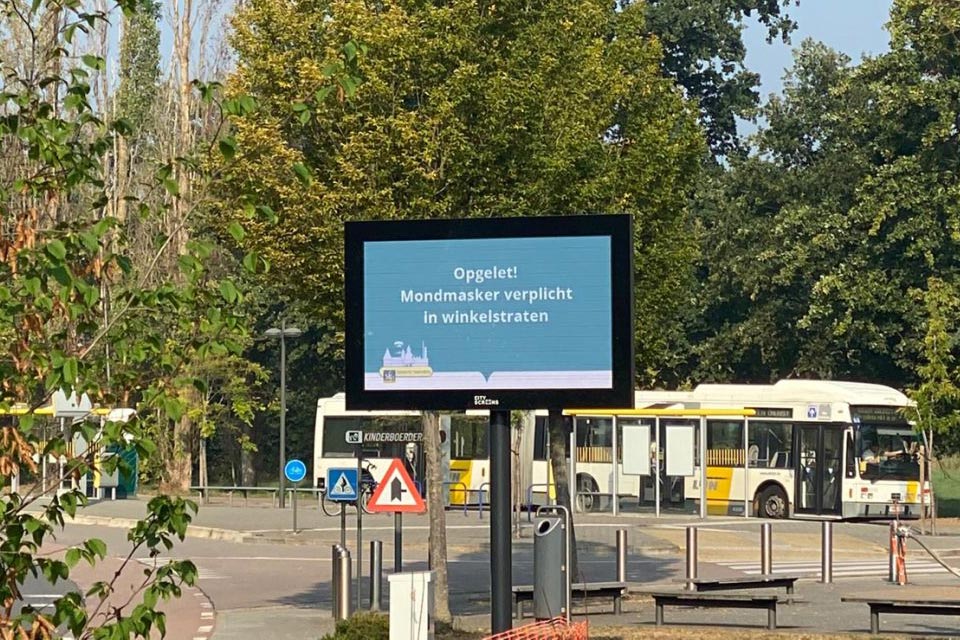 With the Q-LED TV, the watertightness is not carried out at component level, but in the housing. This enables us to install all components in an environmentally conscious way without polluting foams, coatings and plastics. This makes the screen waterproof and the content pure!
The design takes into account the use of recycled and easily recyclable materials. The cabinet is 100% recyclable and consists of 80% recycled aluminium, 100% recycled steel and 30 to 40% recycled glass. The glass plate has the additional advantage that it blocks UV light, so that the LEDs retain their light intensity.
The unique eco-design with a screw and click system makes the LED screen easy to maintain, repair, upgrade and disassemble. What exactly does the upgrade entail? We can easily upgrade the pure LED print to a finer pixel pitch, or image quality. The power supply can also be easily replaced by a more energy-efficient version. Thanks to this smaller intervention, you will have a new screen after, for example, 8 years, by replacing less than 20% of the original screen.
The upgrade extends the lifespan from 10 years to 15 years or more!
A Q-LED TV is upgradeable at power and LED print level. As a result, energy efficiency and image quality can be increased during the lifetime. As a result, the lifespan can be extended from 10 to 15 years, whereas a standard LED screen has a lifespan of 8 years. Due to the longer lifespan, the more sustainable design and the smart use of materials, we can reduce the material impact and the CO2 impact on the earth. reduce enormously. For example, Knowledge Institute Vito has calculated that the Q-LED TV saves up to 40% CO2 compared to a standard LED screen and has 70% less material impact on the planet!
A standard outdoor LED screen and Q-LED TV are both good screens to display your content. A standard outdoor LED screen is upgradeable by replacing the entire LED screen, while with a Q-LED TV you only upgrade the LED printing. A Q-LED TV also saves up to 40% CO2 compared to a standard outdoor LED screen.
Discover our circular transition in the video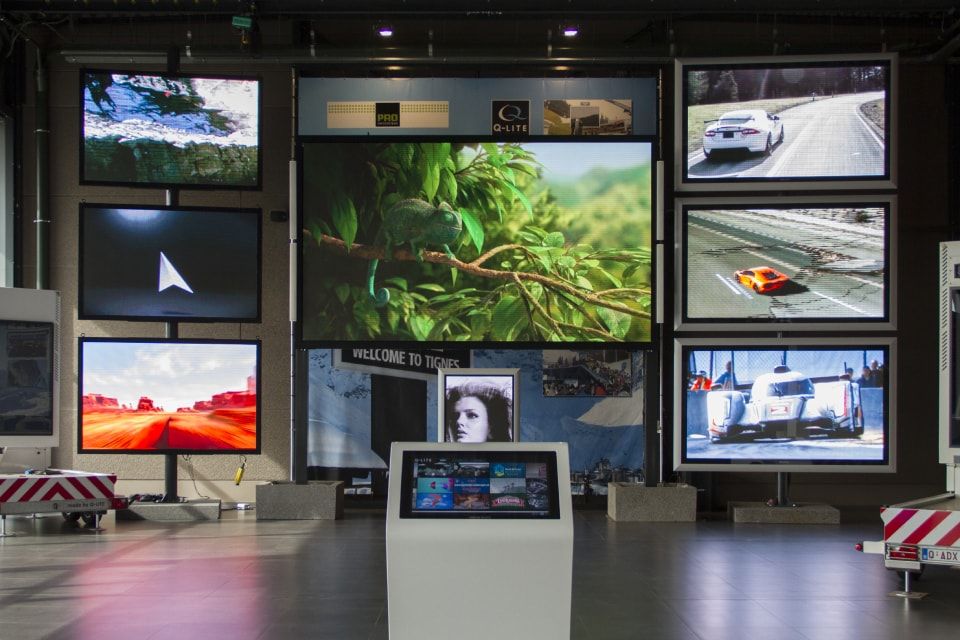 Visit our Visual Experience Center
Curious? Visit our unique experience center and factory and be inspired by our solutions!