Can I take it easy? Or should I sprint? If you display current traffic information at the entrance of your office building, your visitor or employee will never miss his means of public transport again.
With this good service you score points. And also literally, because with a transport information point you also earn a credit in TRA 7 of the BREEAM certification.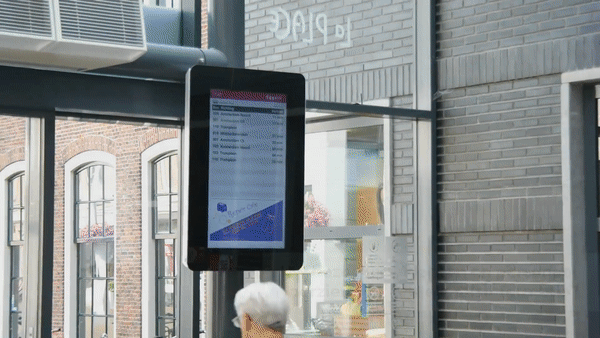 BREEAM-NL is an assessment method to determine the sustainability performance of buildings. Do you want to meet the requirements set by BREAAM?
With the information panel provided with dynamic travel information from public transport in the area, you earn 1 point on the 'transport information point' section.
And the great thing is: the information at the transport information point is real-time. If a bus is delayed, this is immediately visible on the screen.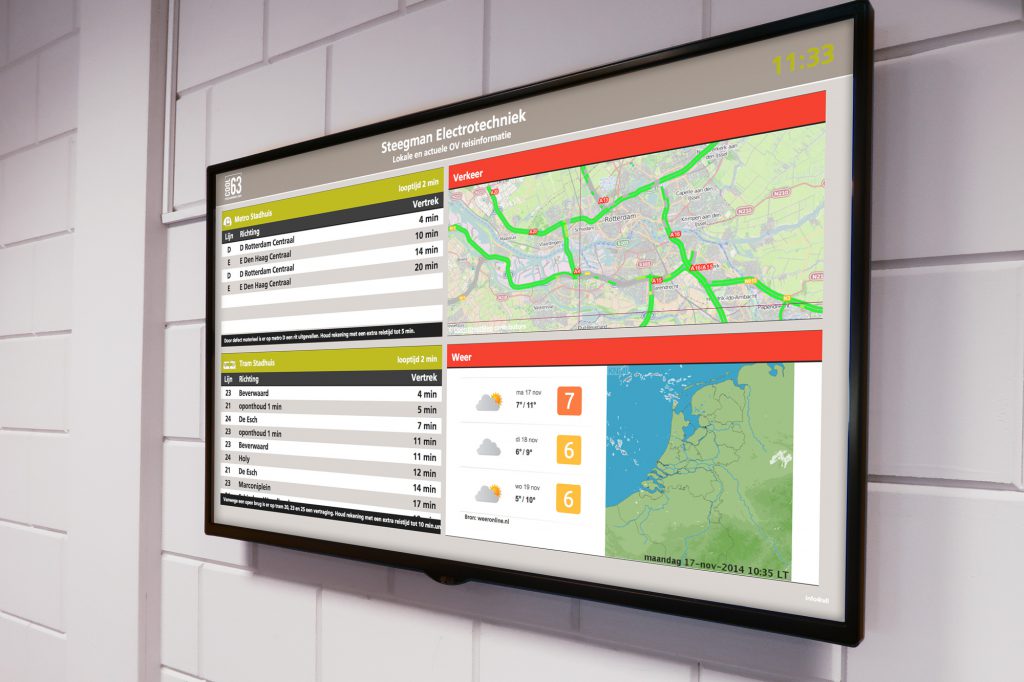 But you can also show more than just the travel times, such as a welcome text, rainfall radar or a geographical map. The final layout will be determined in consultation with you. The screen is also provided with your logo and you can choose from a background color of your choice.
Would you like to know more about the possibilities of transport information points? Contact our market expert.