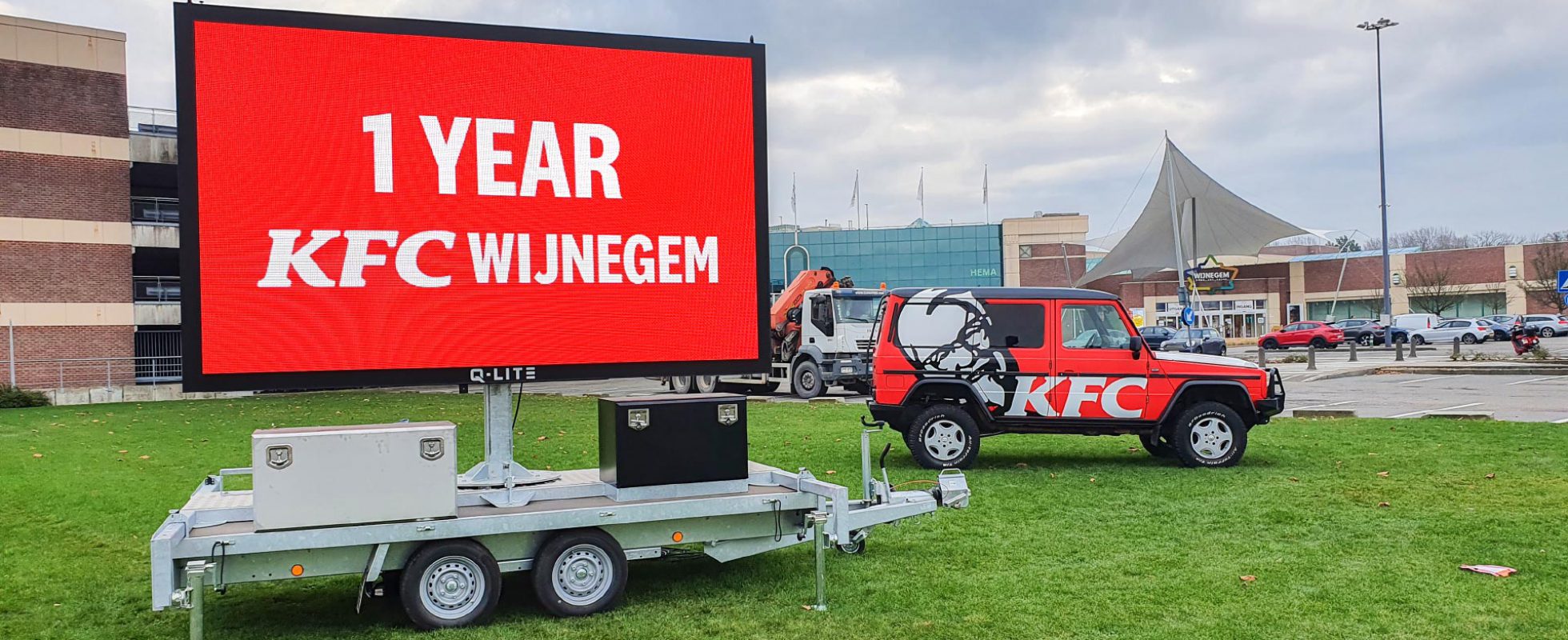 With a mobile LED screen you can be sure that you will attract attention. Because it is easy to move, you can easily change location. Your message will stand out even more with a mobile LED screen. But get good advice before you purchase a mobile LED screen because there are many possibilities.
What should you pay attention to when purchasing a mobile LED screen? We are happy to help you on your way!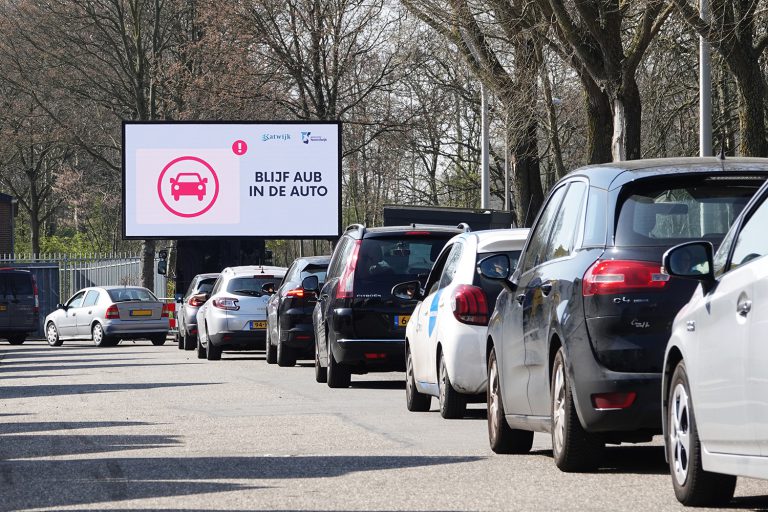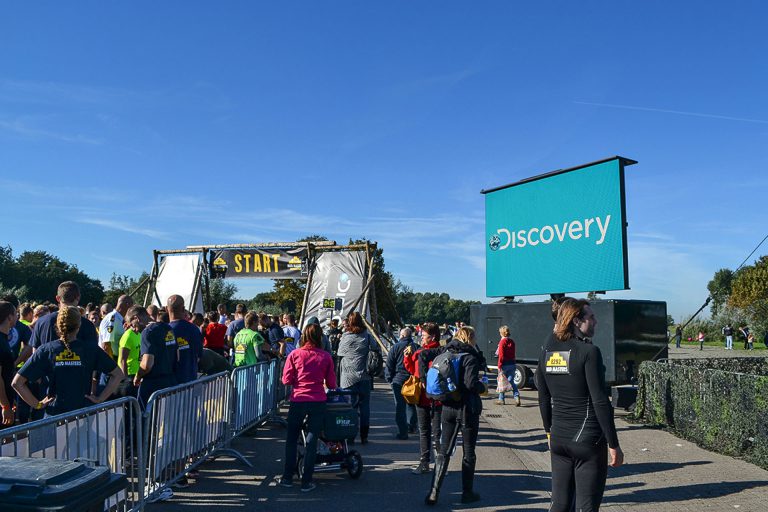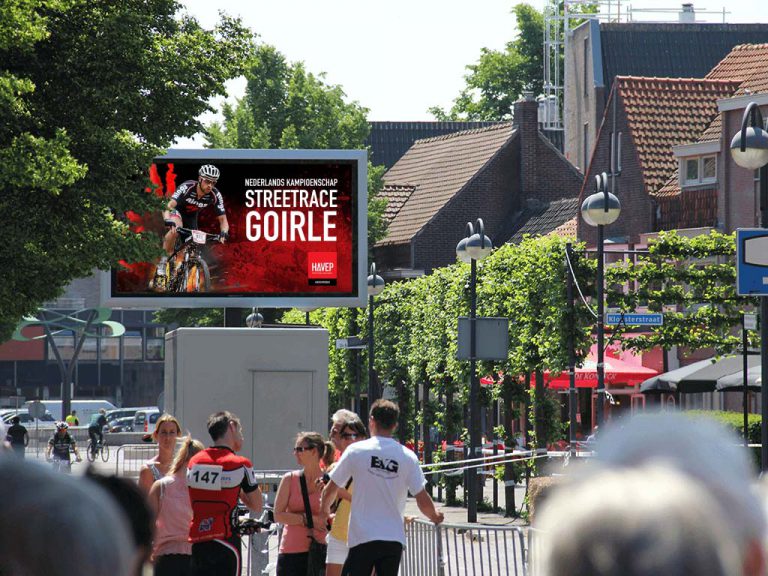 Mobile screens come in many versions: mounted on open and closed trailers, mounted in a container or on a truck or old-timer. Do you want to be able to vary the height of the display or simply rotate it? That is also possible.
What is the goal and what do you want to show?
It is important that you think carefully in advance about what you want to show white on the mobile LED screen. For example, do you want to present live images? Showing video images requires a different control (software) than playing a series of simple images or texts.
The viewing distance and footage determine the image quality (pixel pitch). The closer someone is to the screen, the finer the pixel pitch must be to see a sharp image. If you put a mobile LED screen inside at a trade fair, a finer pixel pitch is recommended. If you're out on a mobile LED screen If you want to watch a football match or a movie, a pixel pitch of 4.44 or 6 mm is ideal, depending on the viewing distance. Definitely don't buy an LED screen with a pixel pitch of 10mm for these applications.
A permanent power connection at the location where you want to place the screen is not necessary. If no fixed power point is provided, an aggregate can be supplied with the LED screen.
An upgradeable LED screen is the smartest choice if you plan to sell the screen in the future. This way you can sell your mobile upgradeable LED screen as new after 8 years. How is that possible? Thanks to the unique screw and click system, parts can easily be upgraded to a finer pixel pitch and more energy-efficient power supplies.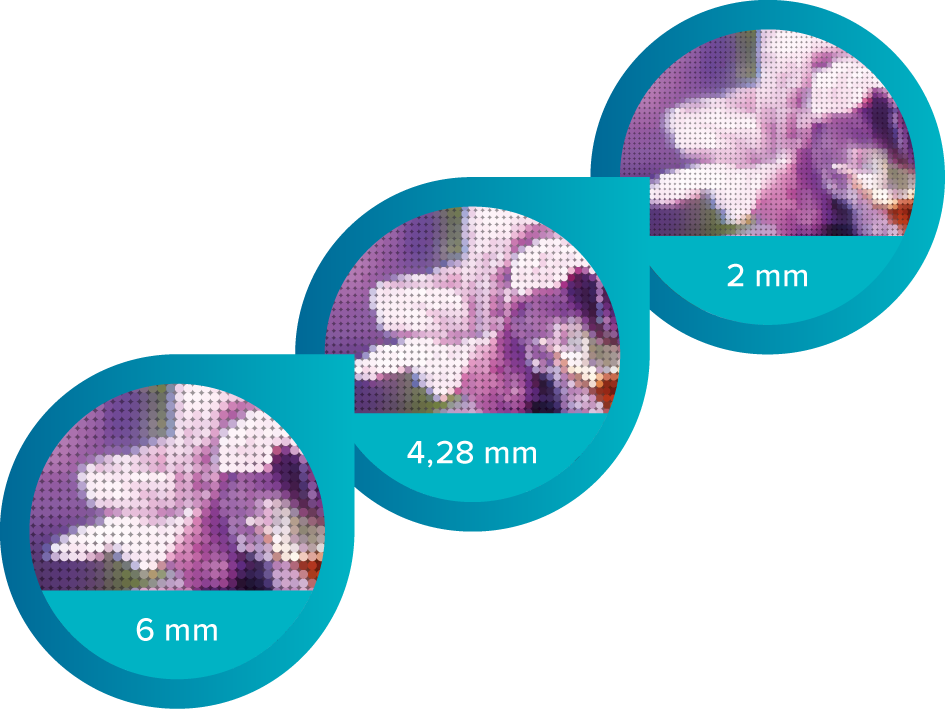 Would you like to know more about the possibilities of mobile LED screens? Contact our market experts or visit our unique experience center.