In the town of Sint-Pieters-Leeuw, 3 Q-LED TV's in portrait shape got installed. These displays will get used to inform inhabitants about the latest news in their municipality such as events, culture and local information.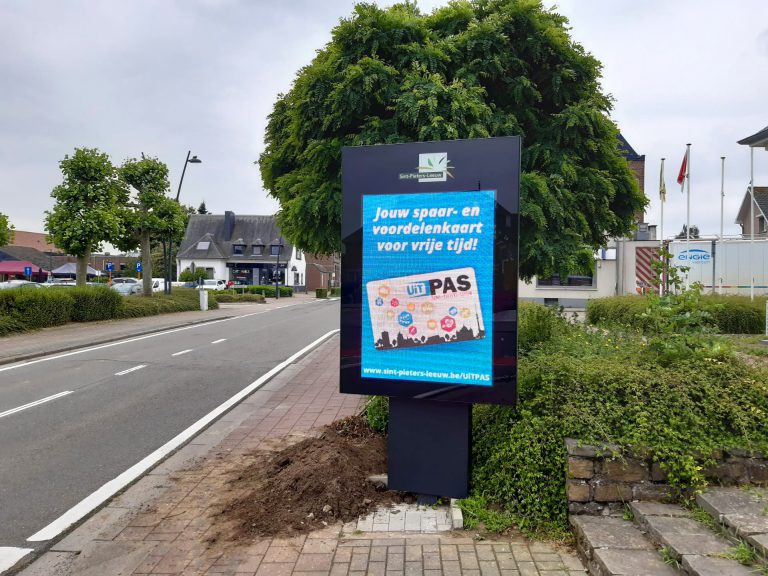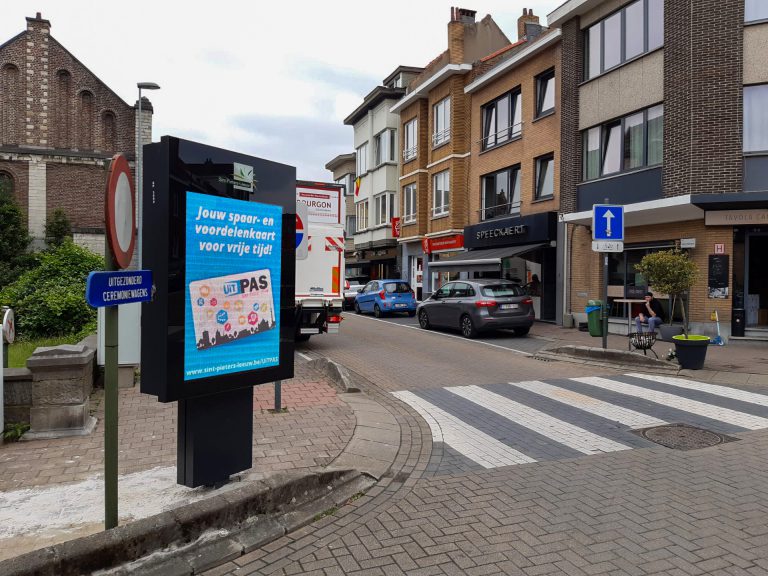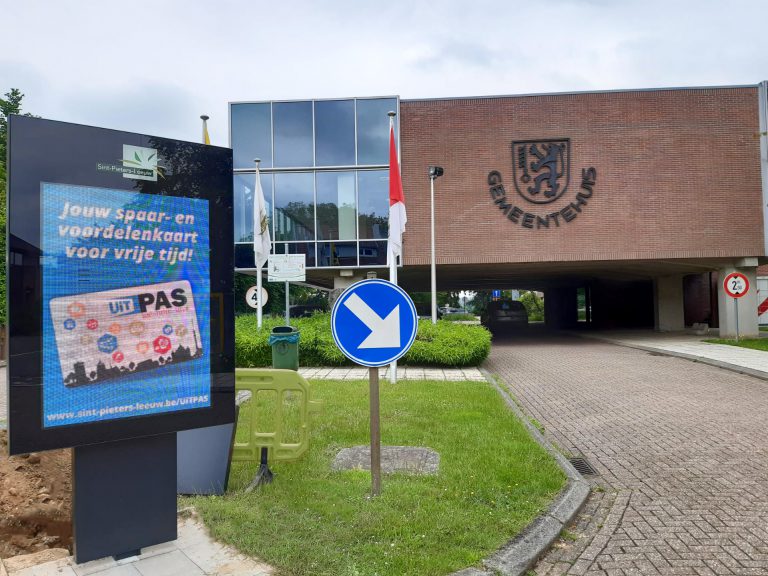 Local merchants and clubs
The municipality gives local traders and clubs the possibility to advertise on 3 Q-LED TV's. This means that local merchants can highlight their shop.
Tourists, but also inhabitants will get more information about the promotions and other actions.
Sports clubs can announce upcoming events on these displays, but also show the times of their matches or advertisements to recruit more participants.
Image quality and controlment
The screens have been equipped with a very high pixel pitch or high picture quality, which makes details more visible on the display. This ensures that the display is perfectly readable from close in, but also from further away.
The display is easy to control by using wireless Q-cloud-software. This software uses an internet browser such as Chrome or Safari, which makes software instalments redundant. By using the software, several users can control the display. With the software, several displays can be controlled. his means that the municipality Sint-Pieters-Leeuw can easily manage the 3 Q-LED TV's.
Meer info over dit project?
Contacteer onze adviseur: