A Q-lite full colour scoreboard is an electronic scoreboard combined with a dynamic advertising display. During the game you can show the score and time and at the same time logos of various sponsors. In addition you can show the positions, names and photos of the players before the game and an advertising video from the main sponsor during half time. In short, a Q-lite full colour scoreboard is an eye-catcher for your sports accomodation wich adds value to your club and sponsors so you can significantly increase your sponsorship revenue.
---
Advantages
Showing score and time, combined with photos and videos of sponsors or players
Easy to control through (dutch) software and/or a wireless "app"
Execution possible in all shapes and sizes
Mounting on a new or pre-existing construction possible.
Perfectly readable from every angle, under all weather conditions
Dimmer: automatic brightness control based on ambient light and content
Scoreboard can be expanded to show live TV-footage
The scoreboards are suitable for indoor and outdoor use
---
The full colour LED scoreboard as your club's signature
A full coloor scoreboard is the perfect solution to show game information combined with sponsors.Sponsors stand out because the attention of spectators is drawn to the scoreboard. In addition you can show an infinite amount of sponsors or game information (such as player positions).
---
What can we do for you?
Good advice and a custom made solution for your specific wishes
Complete expertise on permits, constructions, execution of the scoreboard and maintenance
Visit our Visual Experience Center to take a look at your display of choice
Q-lite employees can provide installation and software training
Free helpdesk for all your questions about your display and software
---
Some references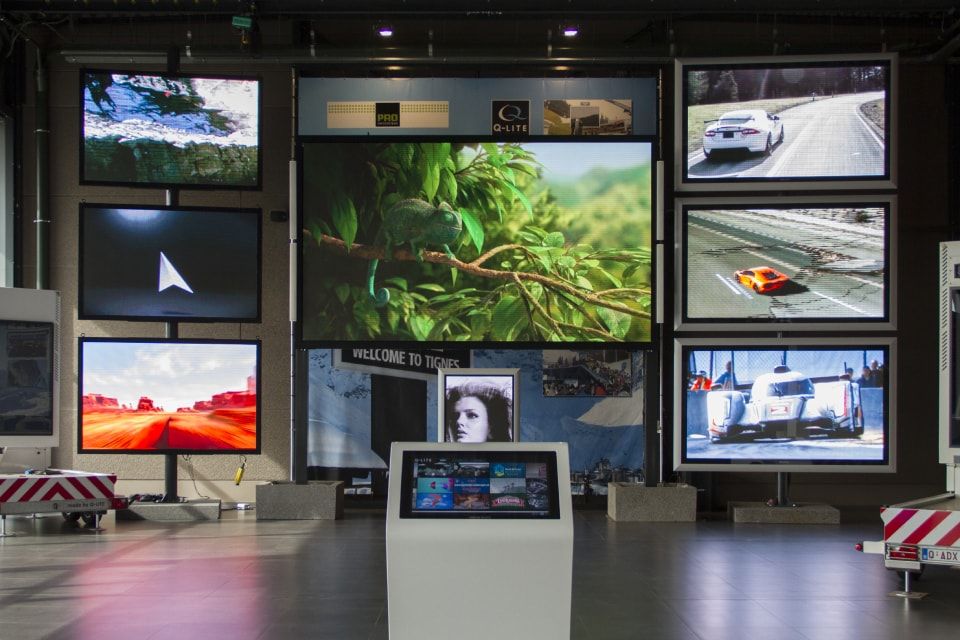 Visit our Visual Experience Center
Curious? Visit our unique experience center and factory and be inspired by our solutions!