An electronic scoreboard combined with a dynamic advertising display, that is what Q-lite's full colour scoreboards are. During the match, you can simultaneously show the score and time as well as the logos of the various sponsors. Before the match, you can also show the line-up with player names and photos or during half-time for example the advertising video of your main sponsor. In short, a full colour Q-lite scoreboard is the eye-catcher of your sports facility, which is an added value for your club and the sponsors so you can increase the sponsor income considerably.
Full colour LED scoreboard as the signature for your club
The full colour scoreboard is the solution for showing match information in combination with sponsors. Because all the attention of the viewers is drawn to the scoreboard, the sponsors stand out even more. In addition, you can show an infinite number of sponsors or match information (such as the line-up) on one panel.
Display of scores and time in combination with photos or videos of e.g. sponsors or players
Simple control via software and/or a wireless "app"
Execution possible in all shapes and sizes
Mounting possible on an existing or new construction
Perfectly readable in all weather conditions and at all angles
Dimmer: automatic adjustment of brightness based on ambient light and content
Extension possible for showing live TV footage
The scoreboards are suitable for indoor and outdoor use
Scoreboard as a Service
The SaaS model ensures that every club in Belgium and the Netherlands can use full colour scoreboards as an extra source of income. This means that clubs can use the LED scoreboards for a monthly or quarterly fee, whereby the extra income is at least equal to the expenditure.

Scoreboardsoftware
Control all your indoor and outdoor scoreboards, information and advertising displays with our scoreboardsoftware ViewAll.
More info or a tailor-made solution?
Our employees will be happy to help you. You can also contact us for a professional installation of your scoreboards!
Other solutions
Some of our references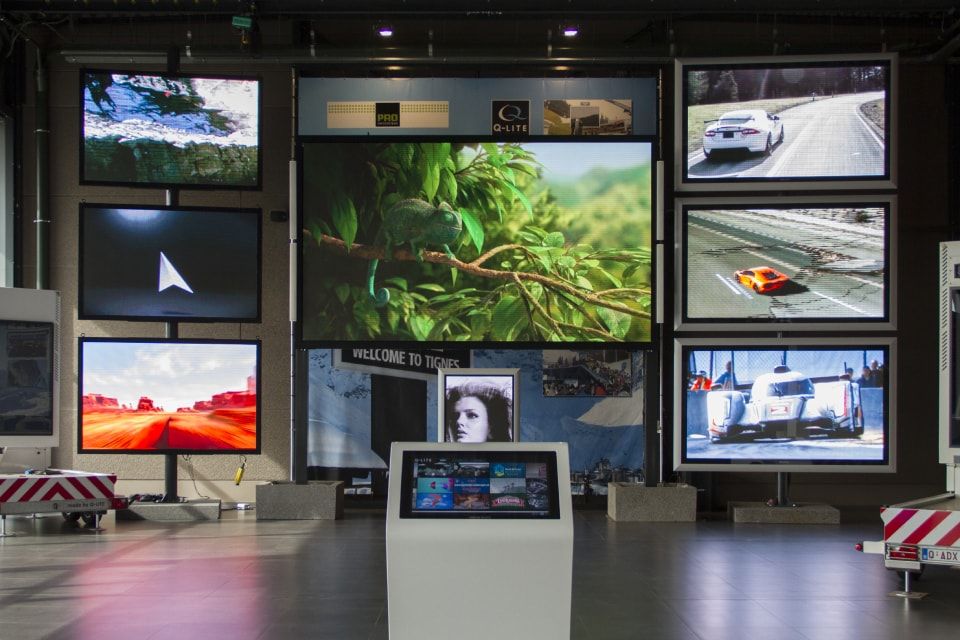 Visit our Visual Experience Center
Curious? Visit our unique experience center and factory and be inspired by our solutions!