Digital scoreboard for VV Moerse Boys
Zunderts Football club VV Moerse Boys opts for the optimal experience on and off the pitch. The full-colour scoreboard not only shows the actual goals and time. The running text ticker at the bottom of the screen shows you current messages, such as the main sponsor or the dates of an upcoming match, for example.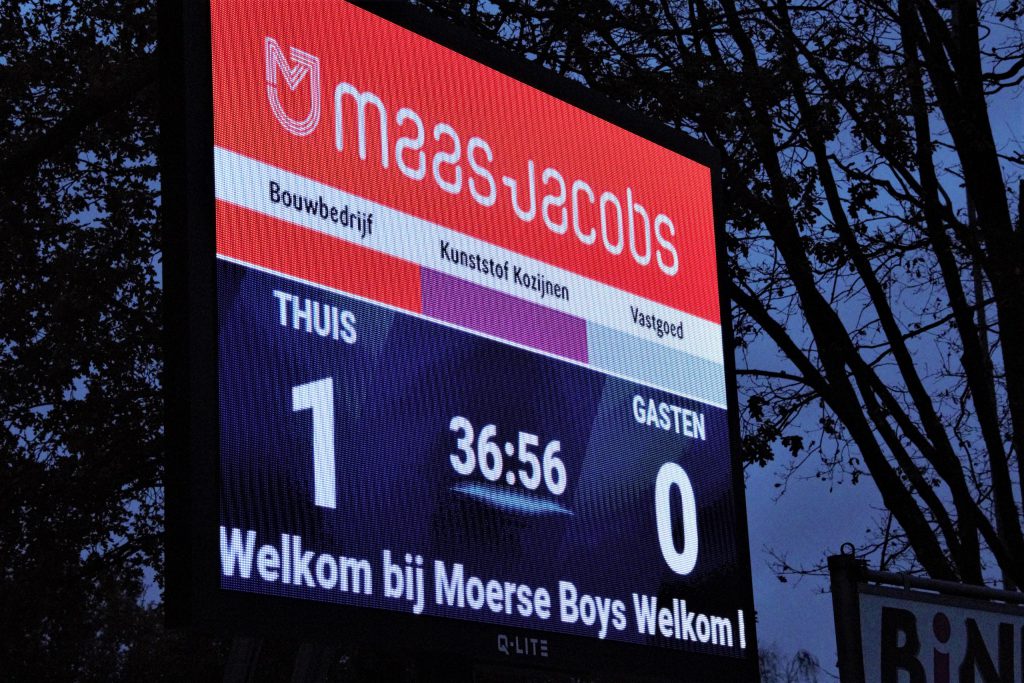 Q-lite offers additional help in the search for sponsors. Being able to tell the right story as a team increases your chances of bringing in enough sponsors. Similarly, the Moerse Boys also successfully did sponsorship recruitment.
It's a first win. The LED display is now paying for itself through funds, while sponsors are getting the attention they deserve on the 6m² of digital advertising space. Before, after and during the game!
A great asset of our displays is not only the beautiful finish with a designer frame, the dark frame also provides the ideal contrast to the content being played. With this, we ensure optimal readability for visitors from all angles around the playing field.
Meer info over dit project?
Contacteer onze adviseur: