A Q-lite scoreboard keeps players and spectators up to date on the actual score and/or time. Electronic LED scoreboards are suitable for indoor and outdoor use. An electronic scoreboard can be customized for each budget and sport. The scoreboards are easy to control with a wireless small RF keypad that fits into the user's pocket.
---
Advantages
Numbers for showing scores and time
Showing the actual time (HH:MM)
Can be expanded with lettering eg "HOME, "TIME" and "GUESTS"
Simple wireless controll with a RF-keypad
Different colours of LED numbers possible
Mounting on a new or pre-existing construction possible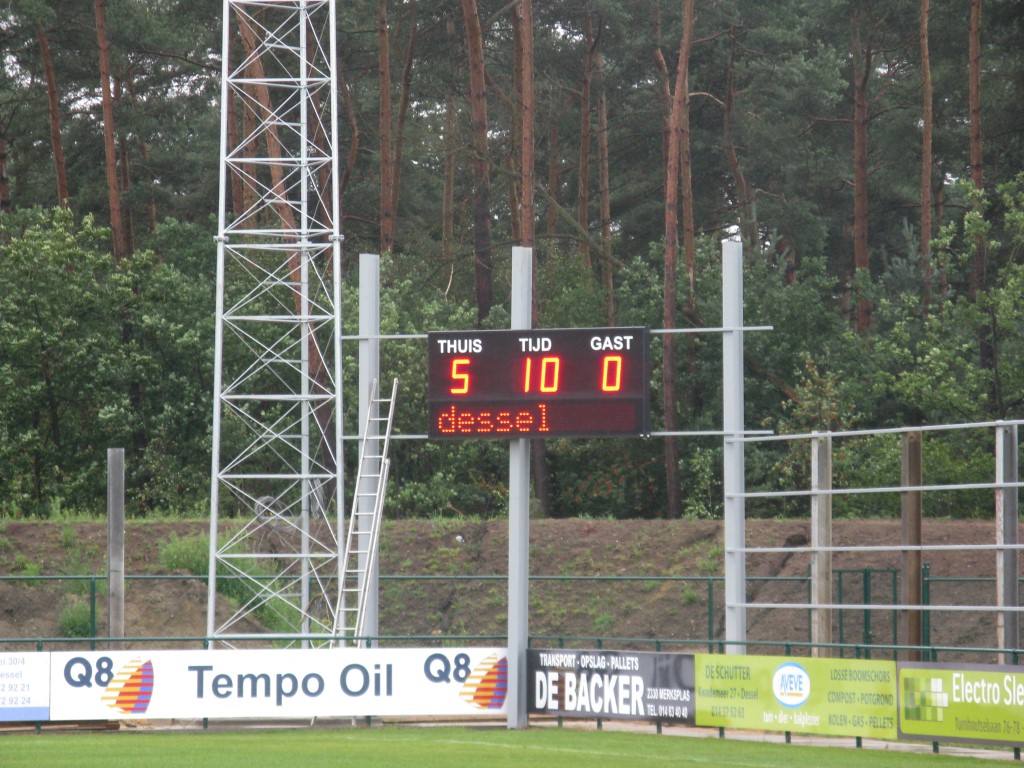 Perfectly readable from every angle, under all weather conditions
Dimmer: automatic brightness control based on ambient light and content
Scoreboard can be expanded with text display and shot clocks
Strong waterproof housing, suitable for indoor and outdoor use
---
The electronic LED scoreboard as your club's signature
With an electronic scoreboard you have a modern product to show visitors of your sport accomodation the current situation of the game. It's possible to show the actual time before and after the game. Combined with (permanent) sponsor panels an electronic scoreboard gives immediate added value to your club.
---
What can we do for you?
Good advise and a custom made solution for your specific wishes
Complete expertise on permits, constructions, execution of the scoreboard and maintenance
Visit our Visual Experience Center to take a look at your display of choice
Q-lite employees can provide placement and software training
Free helpdesk for all your questions about your display and software
---
Some references
Visit our Visual Experience Center
Our visual experience center offers you the unique possibility to compare the differences in pitch, resolution and appearance of LED displays. One visit tells you more than a 1000 words. Interested? Please enter your name and contact details in the form below and we will contact you to arrange an appointment.